Welcome to Vikram Deb Autonomous College
Out of the intense desire of the public of this locality for the spread of higher education in this backward tribal area and in response to heavy public demand, the Govt. of Orissa evinced keen interest in starting a college at Jeypore from the session 1947-48.
The College
Description of the Crest
The motto written in Sanskrit Devanagari script on the top is a prayer for leading humanity from darkness to light. The book and lamp are the eternal symbols of knowledge and light. The Konark wheel not only indicates the achievement of the people of Orissa in the field of art and architecture but also stands for progress. The waterfall next to the wheel stands for the scenic spots and natural potentialities of the locality. The name of the college is inscribed in English at the bottom.
From The Principal Desk
"I welcome you to Vikram Deb (Autonomous) College with pride. It is an honour and a privilege to be the Principal of Vikram Deb (Autonomous) College, the College that stands for excellence and continuously sets high standards in Academics .This College has produced many distinguished personalities and leaders in diverse fields of life. Catering to more than 5000 students, Vikram Deb (Autonomous) College is considered among the best and most sought after colleges in south Odisha.
Read More
Prof. Dr. Gopal Haldar, Principal
Automated Library With 50,000 Books
Yearly
5000 Student Enrolled
26 Acre. Campus Area
------- Our History -------
Out of the intense desire of the public of this locality for the spread of higher education in this backward tribal area and in response to heavy public demand, the Govt. of Orissa evinced keen interest in starting a college at Jeypore from the session 1947-48. The philanthropist King Rajarshi Vikram Dev Verma who once ruled the state of Jeypore donated land and buildings for the college. His Diwan and other prominent citizens of the area extended all possible help and co-operation for this noble cause.
The college started functioning from 01-07-1947 as "JEYPORE COLLEGE" and Sj. K.M. Dwivedy joined the college as its first Principal on 06-07-1947. The college began with only 49 students, 09 teachers and 20 boarders in the hostel. Maharaja Vikram Dev Verma was a great patron of art, learning and culture in this neglected part of Orissa. As a tribute to his monumental contributions the Govt. of Orissa very aptly decided in 1951 to rechristen the erstwhile "JEYPORE COLLEGE" as "VIKRAM DEV COLLEGE". The statue of this great erudite scholar adorns the central place of the main building of the college.
The college was upgraded to a FIRST GRADE COLLEGE in 1961 with the opening of Under Graduate classes in Science and Humanities streams in 1961 and 1963 respectively. Honours teaching provisions were made during the years 1968-73. Teaching facilities at the Post-Graduate level were first initiated in the Department of History in 1979 and such facilities were extended to the Departments of Economics, Commerce and Political Science in 1983 and 1990 respectively. Higher secondary streams in Arts, Science and Commerce were introduced in 1983. Post- Graduate studies in Chemistry were introduced in 1993-94.
Read more
Sours: https://www.vikramdebcollege.ac.in/bed.php?marble53/dbde268222.htm
Pop! Marvel Tees Daredevil Target Exclusive Funko
Other Shirts you may like
Funko Pop! Disney Lion King Mufasa Flocked Pop Tee

$25$35

Funko Men's T-Shirt Grey Legion of Collector Girls of DC Comics Size M EUC

$15$0

Funko Pop! Doctor Strange Graphic Tee Unisex Small

$15$0

NWT Funko Five Nights At Freddy's Graphic T Shirt Unisex & Men's

$15$0

NWT Funko Pop! Tees Doctor Strange Graphic Marvel T Shirt Unisex

$16$0

Funko Pop #110 T-Shirt Doctor Strange Mystic Unisex Marvel Avengers Size Small

$20$0

Funko Pop #110 T-Shirt Doctor Strange Mystic Unisex Marvel Avengers Size Medium

$20$0

Arrow, Oliver Queen Funko T-Shirt

$15$37

Funko Star Wars shirts (2) Qui Gonn Jinn Kylo Ren men size medium

$20$30

Hulk Funko shirt size M

$10$20

Funko DC Legion of Collectors Most Wanted T-Shirt Large

$14$0

Funko Pops Star Wars The Last Jedi Ren Chewy Porg Tee MD

$20$0

Funko POP DC Batman figurine and t-shirt (unisex)

$100$0

Dr. Strange NWT Master of the Mystic Arts T-Shirt

$20$777

Funko Pop Tees Batman Graphic T-Shirt

$14$999

Dragonball Z Goku Funko Pop Shirt

$18$25

Funko Superman Batman Tee T-Shirt Unisex Men's Women's

$16$30

Funko Mister Rogers' Neighborhood I like You As You Are Graphic Tee Size Medium

$25$0

Funko chucky tee unisex sizes

$18$25

Funko Star Wars Yoda Graphic T-shirt Gray Size Small

$20$0

TUNE SQUAD shirt by FUNKO size LARGE

$35$30

Peter Parker graphic tee

$25$0

Funko Pop tshirts NIB RICK AND MORTY

$20$20

Funko Pop Madara Uchiha with weapons T-shirt combo GameStop exclusive size XL

$45$35

Funko Pop Madara Uchiha with weapons T-shirt combo GameStop exclusive size L

$45$30

Funko Pop DC Ace The Bat-Hound Raglan Tee

$5$35

Funko Pop Black Five Nights at Freddy's Tee Unisex

$15$0

Star Wars Trooper Frosted O's Funko Mens T-Shirt Blue Size L Large Short Sleeve

$18$0

Luke I am your father shirt XL sealed in box funko pop

$21$25

Funko Pop! Tees Shang-Chi T-Shirt Medium - Marvel Collector Corps Exclusive- New

$20$0

Pop Tees Suicide Squad T-Shirt Indigo Blue Funko

$13$0

Funko L Spider Gwen Women of Marvel T-Shirt Gray

$19$0

Rick & Morty flesh curtains t-shirt

$24$98

Pop tees by Funko Star wars men's t-shirt "Princess Leia" sz LG light gray

$13$29

Pop tees star wars men's tee the last Jedi sz LG Black

$13$29
People also Searched
Sours: https://poshmark.com/listing/Pop-Marvel-Tees-Daredevil-Target-Exclusive-Funko-5f5009a5074d243dbac35975
DAREDEVIL THE TARGET #1 (Of 4)
(W) Kevin Smith (A/CA) Glenn Fabry
Painted Cover By Glenn Fabry
Kevin Smith (w)/Glenn Fabry (p & i)
Kevin Smith returns to Marvel Knights -- and to the character that first brought him to Marvel!
There's unfinished business in Daredevil's life: a psychopath called Bullseye who killed a woman that Matt Murdock loved -- and now it's payback time! It's the greatest grudge-match of the year, and it features artwork (and painted covers) by PREACHER's Glenn Fabry!
32 PGS. W ADS/FC/CARDSTOCK COVER/MARVEL PG
View All Items In This Series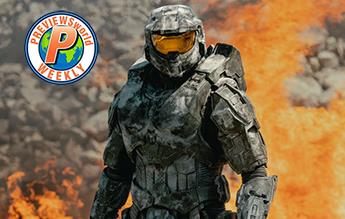 PWW Live: Jon Kent, Saga Returns, Shatner in Space, and More!
On this week's show, SAGA returns! Astro City returns! Sabrina returns! William Shatner goes to space…for real! Jon Kent's sexuality
Sours: https://www.previewsworld.com/Catalog/SEP021462
MARVEL LEGENDS DELUXE TARGET EXCLUSIVE SPIDER-MAN HOMECOMING VULTURE
Target is going all in on Funko these days, and have released a ton of killer retailer exclusive Pop! vinyl figures, Mopeez and Pop! Tees recently. Just look at these cool Target Exclusive Daredevil and The Punisher Pop! Tees Marvel t-shirts! These are the perfect t-shirts to wear when Daredevil Season 2 drops on Netflix, which will see Daredevil battle The Punisher for the first time on live action TV.
Each Target Exclusive Daredevil and The Punisher Pop! Tees Marvel T-Shirt by Funko comes packaged in a full color, character specific Pop! Tee box and is available in Men's sizes XS-XXXL. These retailer exclusive designs should be showing up at your local Target as we speak and are retailing for just $15.99.
Sours: https://www.theblotsays.com/2016/01/target-exclusive-daredevil-punisher-pop.html
Exclusive daredevil target
save 60% discount Marvel Legends: Kingpin/Daredevil Face-Off Action Figure Set (2006) Toy Biz New save up to 30-50% off
twitter announced today that it will be removing its implementation of stories dubbed "fleets." the feature was either loved or hated by twitter users since its initial release last year.
this short-lived feature, which was released in november of last year, will be removed on august 3. twitter acknowledged the controversial nature of the snapchat/instagram clone with the farewell tweet. notably, there was no fleet from the main twitter account announcing the departure of the feature, only a standard tweet.
in the goodbye, the company said it is working on "new stuff." one can hope that they add the ability to edit tweets, in addition to the new edit audience and monetization features.
in a more detailed blog post, twitter shared that it hoped fleets would make people more comfortable posting onto twitter. as fleets disappear, some of the fleet creation features, like gifs and stickers, will be implemented into the standard tweets composer.
ftc: we use income earning auto affiliate links.more.
---
check out 9to5mac on youtube for more apple news:
you're reading 9to5mac — experts who break news about apple and its surrounding ecosystem, day after day. be sure to check out our homepage for all the latest news, and follow 9to5mac on twitter, facebook, and linkedin to stay in the loop. don't know where to start? check out our exclusive stories, reviews, how-tos, and subscribe to our youtube channel
Sours: https://www.eyeboston.com/admin.php?relax2a/edf1586781.htm
MARVEL LEGENDS DELUXE TARGET EXCLUSIVE SPIDER-MAN HOMECOMING VULTURE
Ah, the good old days. This set was one that you could find in one of Target's many toy aisles. Yes, the Target you might go to for groceries now and again. Back in 2006, it wasn't uncommon for sets like this to be available in their stores as well as Walgreens and some other place in our local mall that neither me nor my mother, who took me to said store to get 'mates regularly as a little fella, can remember what was called. Nevertheless, this is one of my favorite sets from these Target waves, partially due to the focus on the Marvel Knights line of characters and its connected aesthetic. Both Ghost Rider and Daredevil definitely deserved better than they had at this point, so this set was due doubly so.
The Packaging
This Target wave lined up stylistically with waves 12 and 13 of the regular Marvel wave, even having five of the same figures in this wave as in those waves. These two figures, along with an alternate head version of Spider Woman I from wave 10, were the exclusives for the Target wave. You can check out the set and the box design on the database here.
---
The Figures
Ghost Rider
A fan favorite stylistic character receives what is in my opinion still his best 'mate. While simple and relatively lackluster, the sharp, grimy edges of his facial detailing along with the dingy color tones give him that real Knights feel, like if you found a pearl necklace in a gutter: beautiful but filthy. The Knights line was always like this, so this depiction works perfectly. He has a half torso cap that gives him room to maneuverer his arms and doesn't make him too bulky but still gives him a presence with those wide shoulders. The hair is similar to his other previous figures but is more like the old Torch figure than anything. Inexplicably, the photo on the box depicts a belt piece on his waist while the real figure has just a printed belt piece. I prefer the latter, as his old chain belts get a bit in the way, but it's still odd. I'm sure he's curious how he's going to hold those leather pants up while stomping bad guys. As a bonus, his head works as a stand-in skull for any occasion.
This is also the closest we will get to the unfortunately cancelled Ghost Rider movie wave, a set consisting mostly of civilian style figures, a Ghost Rider almost identical to this, and possibly most disappointing, not one but TWO forever lost Nicholas Cage figures. Oh, how the world would be if they were made…check them out here. Nevertheless, this Rider 'mate is perfect in all the right ways, and the older plastic and moldings give it that filthy Knights feel that more add than detract.
MMC Score — 8 out of 10
---
Daredevil
One of my all-time favorite characters received some odd figures in the beginnings of Minimates. The confusion with what to do with his batons ended in this uncomfortable waist pouch piece that allowed the batons to easily fall out and be lost amongst the carpeting until your dog inevitably started choking on one. Other than that, a problem with pretty much every DD 'mate until 2012, this figure has everything you could ask for with Daredevil. The batons are measured out well the printing on the chest is simplistic and dark, also following the Knights aesthetic. The mask is the same mold as his predecessors, and yet, the paint on it makes it so unique. There's a look of disdain on his face that really makes you think he's about to unwillingly go and pulverize some thug. Despite the bright look of the figure, there's something ominous about it, a tone that couldn't be more Daredevil if it tried. I would suggest popping the cumbersome waist piece off and either going without a belt altogether or replacing it with another if you feel he's too barren without one.
Overall, a fantastic DD 'mate and a welcome update from the relatively simple figures we had before. There's certainly some better updates now, with the 2012 Sin Eater set probably being the best comic 'mate and the Stairwell 'mate from the Netflix box set topping out the charts of incredibility, but nevertheless, this 2006 'mate holds its ground in being gritty, unique and relatively groundbreaking in the terms of DD's 'mate life.
MMC Score —  8 out of 10
---
Conclusion
I really wish we had more Marvel Knights styled 'mates with this grungy tone. I love this set more than most simply because of this (and the DD bias but even so). If you had to hunt down a retro set, I would absolutely recommend this one to go in your collection. It works for comic style 'mate fans, it works for movie style 'mate fans, and really, it just works.
---
Agree? Disagree? Why not vote for yourself below, or comment further over at the Minimate Multiverse MMC Review Forum.
Review and pictures by Dash Hauenstein.
VN:F [1.9.10_1130]
User Rating for Minimate #1:
Rating: 0.0/10 (0 votes cast)
VN:F [1.9.10_1130]
User Rating for Minimate #2:
Rating: 0.0/10 (0 votes cast)
Sours: https://minimatescentral.com/ghost-rider-and-daredevil-marvel-target-group-e/
Similar news:
.
1003
1004
1005
1006
1007