The Great Pivot, Sonoma Overnight Shelter (SOS) moves from The Haven to Sonoma Springs Hall
When Kathy King, Executive Director of the Sonoma Overnight Shelter (SOS) found out that the Haven could not continue providing its regular services to the homeless due to the restrictions imposed by the pandemic, she got on the phone and called every church in Sonoma to find another space to provide services.
The Haven has been a stable base of Sonomans without homes since 2003, providing case management as well as free meals, a small number of beds and other services.
Thankfully, the First Congregational Church was able to offer Burlingame Hall for a month until its nursery school resumed, while King continued the search for a new location.
Sonoma Springs Hall, a community gathering space, was lying fallow due to the ban on public meetings, and in June, the Haven arranged to rent it until the end of the year. In August, they served more than 3000 meals – 80 breakfasts and 120 lunches a day.
Fresh, yummy food is prepared in the kitchen (now certified by the Redwood Empire Food Bank) by Food Coordinator Dan Kahn and set out in take-out boxes to anyone who comes to the door, no questions asked. Members of the community have begun to pick up food boxes as well.
A number of grassroots community services have coalesced to make this service possible:
1. The Sonoma Valley Community Health Center sends a nurse once a week to take temps and provide health consultations. La Luz provides bilingual help. Voter registration is available.
2. Jack Ding, an accountant, offers free consultations.
About Jack Ding:
Jack Ding is a fantastic Enrolled Agent and an absolute asset to Sonoma County! He knows what its like to run a small business and he will work hard to guide you and do whatever he can in his power to make your business succeed not just in your taxes!
Not only that but as a community member no one cares more than Jack Ding he helps homeless, immigrant workers and small business owners a like - look no further for someone who will care about your business like it's their own. [client review, 1/14/2020] https://www.yelp.com/biz/jack-ding-sonoma
http://unicomtax.com/contact.html
755 Broadway
Sonoma, CA 95476

100 E Street, Ste 210
Santa Rosa, CA 95404

For a free consultation and evaluation, call Jack Ding at 707-343-1898. Or email [email protected]

3.Two local farms, Oak Hill and Arrowhead Farm, contribute surplus produce; Sonoma Market also donates.
4.The Wild Oaks Saddle Clubis donating meals once a week for a month.
5. The Teen Services Center prepares some meals, and Sweetwater Springs prepares 2 trays a week. This month, Delicious Dish is contributing meals twice a week.
Once a week, Thaddeus Reickert, the Haven's Director of Day Services, goes to the Redwood Empire Food Bank warehouse to select bulk foods, mainly protein, at a discount.
Who pays the shelter's expenses? A combination of grants and donations, says King, much like other nonprofits. "People are very generous." One person, who chose to remain anonymous, suddenly gave $20,000. Government only contributes a small portion: the city, which owns the Haven, currently pays $30,000 a year.
VOLUNTEER: SOS has about 20 volunteers; those interested in volunteering should contact Andy at (415) 810-9051.
The shelter has built this formidable network over the years, but other forms of mutual aid have spontaneously arisen, like Comida Para Todos (Food for All).
When lines grew too long as the demand for food boxes exceeded the space available at El Verano School, the food bank moved its services over to Hanna Boys' School, but many people couldn't get there, explained Maite Ihurri, Verano School Principal. Some moms, herself included, started delivering boxes to homes, as many as 90 boxes a month. The parents, wearing a smart T-shirt designed by D'Mitra Smith, are all volunteers; all participate in decision making. Among them are Celeste Winders, D'Mitra Smith, Mario Castillo, Yazmin Gomez, Jeronima Gomez and Ana Rios. Twice a month they also distribute to another 100 families basic supplies not available elsewhere, such as hand soap, diapers, sugar, coffee, pet food and yes, tortillas. Comida Para Todos provides updates on available services at its Facebook page, https://www.facebook.com/FoodForAllComidaParaTodos/ and accepts donations via its sponsoring nonprofit, North Bay Organizing Project.
It is as author Rebecca Solnit has observed, disasters bring out the best in us: "crises that often discredit the ruling powers show people a kind of fearless power from below and possibility for radical change that can also shape the outcome."
Indeed some pundits and visionaries have begun telling us that the pandemic has been a teacher, a rehearsal for bigger changes that are coming towards us during this time of profound transition from a way of life we took for granted to a new society that may not be so bad after all.
.
Stephanie Hiller has lived in Sonoma County for 20 years. She is a journalist and editor, and teaches writing and storytelling in the Older Adults Program at Santa Rosa Junior College. Email Stephanie [email protected]
Sours: https://www.sonomacountygazette.com/sonoma-county-news/the-great-pivot-sonoma-overnight-shelter-sos-moves-from-the-haven-to-son/
Cannabis Ordinance "Part 2" – The Cannabis Lobby Revisions – Is in review and coming your way unless you act now.
Every change favors the cannabis lobby – because they were written by the cannabis lobby:
Removal of restrictions on cannabis production
Removal of neighbor notification and input in the permitting process
Cannabis to be re-classified as an Ag crop – with right to farm protections
Removal of restrictions on Canna-tourism and events – IE: Buses on your rural roads
Sonoma County and growers often claim there are no problems at permitted grows—that illegal activity only happens at black market grows. Not true. A grower near Knights Valley, Nicolas Bettencourt,…
May 19, 2021 The Sonoma County Board of Supervisors should be applauded for doing the right thing this week and ordering a full Environmental Impact Report before taking the next…
Is there a cannabis grow coming to your neighborhood?

Map of Sonoma County existing & proposed cannabis operations
Not for official use, map may not have most recent grows
The latest proposed pot facility in rural Sonoma is a real stinker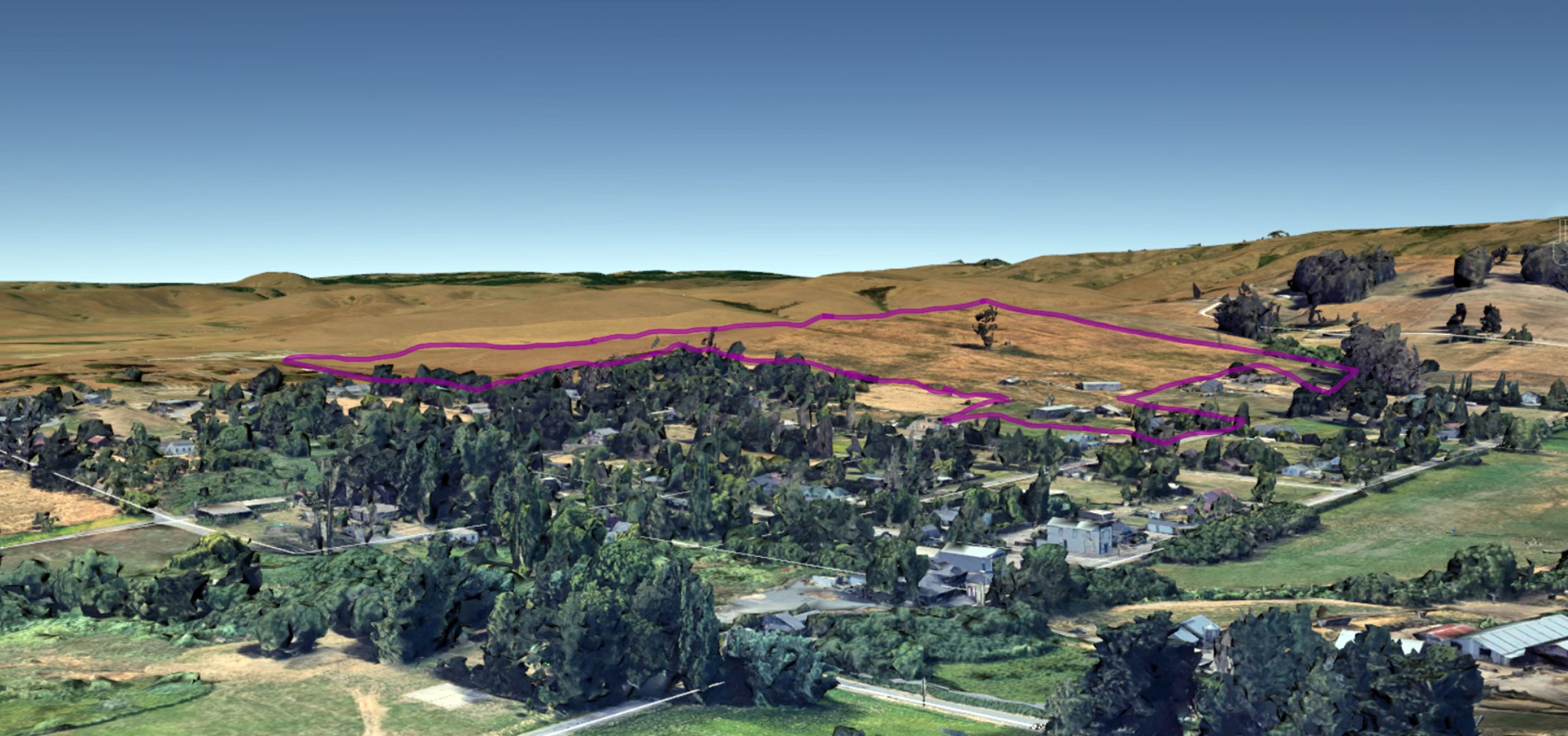 Read about the proposed operation in Bloomfield, the latest poster child project for a bad ordinance gone even further amok. And please sign the petition.
The Sonoma County Board of Supervisors approved a commercial cannabis ordinance that has negatively impacted the lives of rural residents.
In 2016, the Sonoma County Board of Supervisors approved a commercial cannabis ordinance that did not adequately assess the potential negative impacts to rural residents. Some of the negative impacts include pungent skunk odor and increased noise and traffic due to commercial cannabis businesses in neighborhoods, adjacent to homes. Many of these businesses are on rural, one-lane roads and in high fire prone areas. They are also allowed to operate in parts of Sonoma County where water is scarce.
It's legal today to grow cannabis on a 10-acre DA, LIA, or RRD-zoned parcel surrounded by homes, permitting the outdoor plants are 300 feet from a neighboring house. Your veggie garden could be just 100 feet away from those outdoor plants, for example; and your kitchen could be just 10 feet from indoor cultivation structures, parking lots, and employee activities — per today's current ordinance.
Save our Sonoma Neighborhoods is a neighborhood advocacy group determined to preserve the unique rural character and quality of life of Sonoma County and protect the property rights of its rural residents. We are working with Sonoma County staff and the Board of Supervisors to ensure cannabis cultivation does not adversely impact neighborhoods.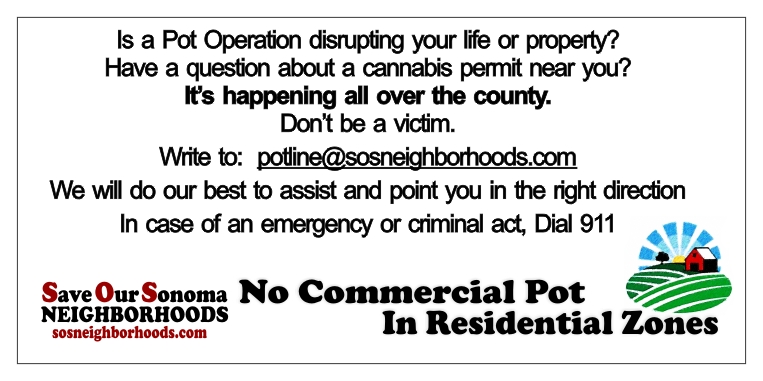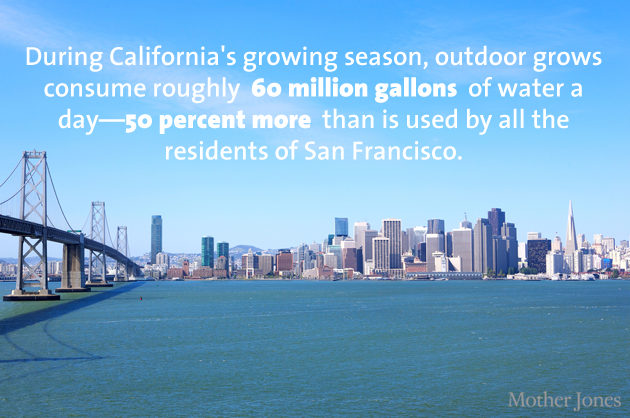 Most Bay Area cities and counties have banned commercial cannabis cultivation.

The safety of rural residents is a major concern due to the increase in violent crime associated with cannabis businesses.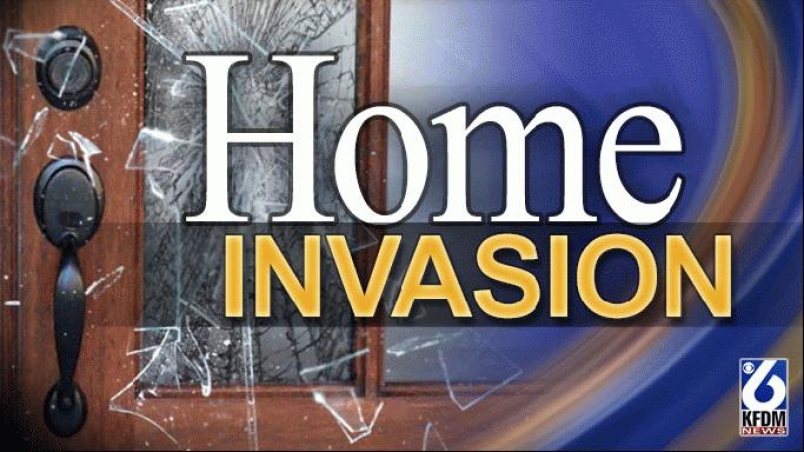 Home Invasion Number 5
Manhunt on for 2 suspects in cannabis-related Santa Rosa home invasion robbery. A manhunt is underway for at least two armed men who barged into a home on the southwestern outskirts of Santa Rosa Wednesday morning, tied up a male resident and made off with an unknown amount of cannabis. Just before 9:30 a.m., one…
In response to this cannabis-related crime, Supervisor David Rabbitt, at a board meeting in April 2018 stated, "I think a lot of the angst comes about the violence, which you can't over, um, you just can't pass off. It's only going to be a matter of time before that same violence occurs on a permitted site. In my opinion, the only reason it hasn't yet is because you have such a small amount of permitted sites. Friends from back East kicked in 3 neighbors' door and, uh, pistol whipped someone. That's scary. And there were enough houses around that particular neighborhood that you could not tell who owned what piece of parcel on the fence lines and everything else. I think what we really need to do as a county is to push people away from the residences and have the grows out in larger, more open areas".
You may have voted for legalization of cannabis, but did you vote for a cannabis operation a few feet from your door? The Board of Supervisors says Yes.
East coast home invaders brutalize innocent neighbor's of former pot farm, kicking in doors and robbing and victimizing residents. Reporters attribute spate of criminal activity to county's "open arms approach " to commercial marijuana .3 More Suspects Arrested In Petaluma Home Invasion Robberies Is this the Sonoma County that you want to live, raise a family, or retire in? Ask yourself why Sonoma County would advocate for cannabis businesses in rural residential neighborhoods given the safety risk?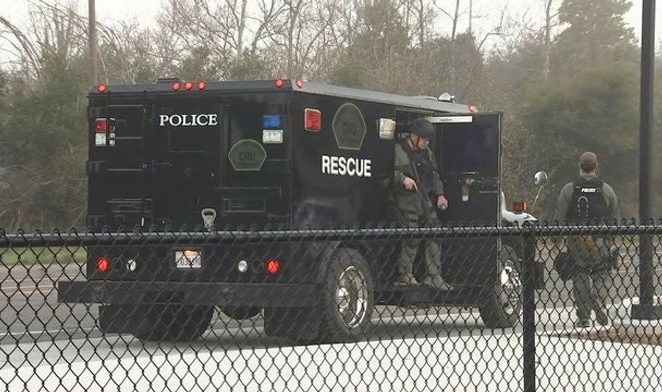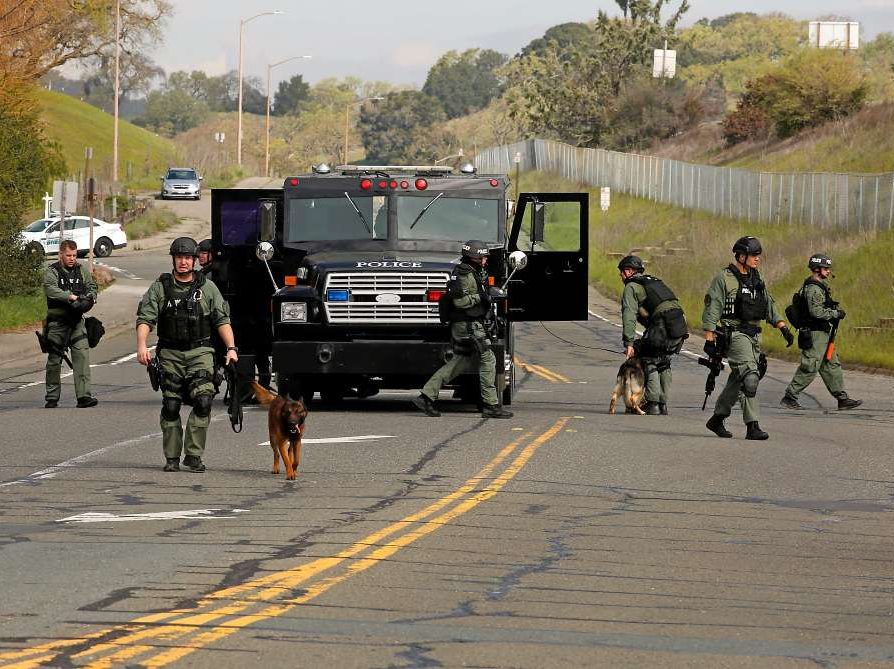 No, that's not the rancher next door looking for a stray cow.
It's a SWAT team searching your neighborhoods for 4 murder suspects who just invaded 3 of your NEIGHBORS homes.
Two innocent people shot, one person killed in dual Santa Rosa invasions where, again, East Coast criminals invade Sonoma residents looking for pot and cash.
How can you help?
Please write to ask the Board of Supervisors why they have advocated to keep commercial cannabis businesses in rural residential neighborhoods given the safety concerns and the all of the other issues.
Let's keep these businesses out of our neighborhoods.
It makes sense for you. It makes sense for us. EDITOR: The cannabis industry disclosed important facts during the county's public outreach to develop a vision for an updated cannabis…
EDITOR: The County has ineffective provisions for proliferation and over concentration of cannabis and has opened it to all agricultural land without localized and specific environmental review is of a…
EDITOR: Drought, drought, drought. Sonoma County is experiencing its worst drought in decades. Our reservoirs are at an all-time low, and even with conservation measures, our officials estimate only enough…
Sonoma County and growers often claim there are no problems at permitted grows—that illegal activity only happens at black market grows. Not true. A grower near Knights Valley, Nicolas Bettencourt,…
Dear environmentalists: Cannabis is not a good story in terms of carbon footprint, resources… Federal laws bar cannabis from crossing state lines, driving up the cost — and the emissions…
Promoters of marijuana cultivation such as Cannacraft and SPARC assert this should become a "marquee industry" in Sonoma County that will generate wealth and create new jobs, yet somehow not…
May 19, 2021 The Sonoma County Board of Supervisors should be applauded for doing the right thing this week and ordering a full Environmental Impact Report before taking the next…
May 18th 2021 Board of Supervisors Meeting The long and tortured road of our local ordinances governing land use policy and marijuana. After five years of unending conflicts between long…
The proposed changes to the cannabis permitting process will be some of the most significant land use changes in Sonoma County in the last 40 years. Tuesday, May 18th is…
The San Francisco law firm Shute Mihaly and Weinberger filed another letter on May 17 on behalf of Save Our Sonoma Neighborhoods. It opposes in detail the County's proposal to vastly…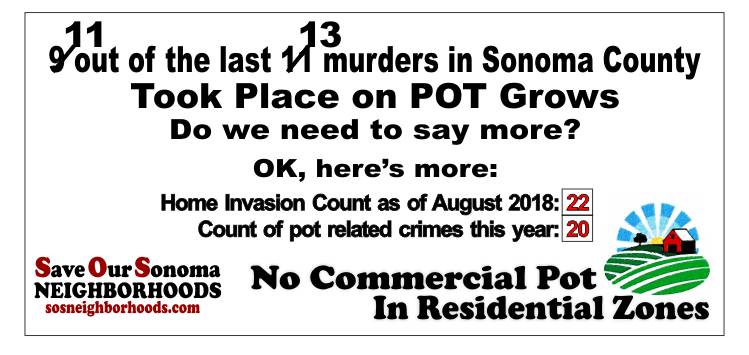 Sours: https://www.sosneighborhoods.com/
Sonoma Valley's homeless facing a future without overnight shelter
Kathy King is frustrated. The executive director of Sonoma Overnight Support, the nonprofit which operates the Haven homeless shelter on First Street West, feels that the Sonoma Valley population she serves is last in line for county services.
'At the end of the month the grant from the county CDC (Community Development Commission) will stop,' said King. 'I have been twice a week for the last month on conference calls with shelter providers of the county, trying find out if they're going to extend winter shelter funding through May.'
Though the Winter Shelter program, which takes place at the Sonoma Alliance Church on Watmaugh Road, usually runs until the end of March, it was given a 30-day extension through April, but its future beyond that point is uncertain. Currently eight to 12 people per night are able to stay at the overnight shelter, down from the usual 15, to help provide social distancing at the church.
The county allocated $95,000 for four months of the winter shelter program, December through March, but even though the program was extended, so far the CDC has not committed to additional funding. The program costs about $30,000 a month, said King, leaving a significant shortfall.
'We got nothing. The county's not helping us, at all,' she said.
Update: Following publication of this article, Supervisor Susan Gorin said that "we moved forward in authorizing $60,000 from our Tourism Impact Funds for SOS," an allocation that will be taken up at the Tuesday, April 28, Board of Supervisors meeting.
In the current coronavirus crisis, King is also concerned about the many homeless who are in the high-risk category of over 65 years, or with compromised immune systems. The county's 2019 homeless count shows that 19 percent of the county's 2,951 homeless are 55 or older, though further breakdown by age is not available.
At the Los Guilicos homeless village near Oakmont, some 60 people remain in a shelter-at-home posture and under close observation, according to Rohish Lal, spokesman for the county Department of Health. 'No outsiders and, because of COVID-19, now no volunteers are allowed,' Lal told the Index-Tribune. 'Additionally, we have increased education around how disease is spread and told residents to refrain from sharing cups and cigarettes.'
King said she has asked multiple times if any Sonoma Valley homeless can be placed at Los Guilicos, where 64-square-foot temporary shelters were erected in March. But the county has made that facility available exclusively to former campers along the Joe Rodota Trail in Santa Rosa which, at one time, had a homeless population of over 250.
Both at Los Guilicos and at the Haven, there has been extensive and regular testing for coronavirus, but so far there have been no positive results in the homeless population. Spot testing at other homeless shelters such as the Catholic Charities-run Sam Jones Hall in Santa Rosa has also not produced any evidence of coronavirus infection.
Good news for the Haven and its ability to help the area's homeless arrived with the recent installation of a portable ADA-approved shower, at the Sonoma Valley Veterans Memorial Building on April 11, for the use of Haven day clients. The shower is open 9 a.m. to noon, and has proven to be popular as well as helpful, having provided up to 18 showers on one day, and a total of more than 100 showers since it opened. The facility is thoroughly cleaned following each client's use.
Those using the showers are each provided with a hygiene kit of soap, shampoo, conditioner, razor and two towels. If necessary, they can also get clean socks, clean underwear and a change of clothing, said King.
Sonoma Overnight Support had offered overnight sheltering at its 10-bed Haven shelter at 151 First St. E. up until 2018 when, to stay in compliance with county policy, converted to day services only. SOS continues to purchase and distribute food that is prepared from seven local kitchens, including from one of the newest restaurants in the Valley, Kivelstadt Cellars Wine Garden & Eatery at the location of the former Schellville Grill. Other participating kitchens include Picazo Cafe, El Coyote, Basque Boulangerie, Reel & Brand, Broadway Market and the Teen Center. But the meals are not free – they now run $10 each.
SOS has received recent grants from the Sonoma Community Center for $25,000 and from the Sonoma County Vintners for $15,000. 'I'm using the money for food,' said King.
Meanwhile the City of Sonoma's annual allocation of $30,000 has not increased in seven years, and SOS cannot hold its usual spring Mothers' Day Luncheon fundraiser, which usually brings in about $50,000, due to health restrictions on gatherings.
King and the SOS board of directors hope their current fiscal straits, along with the new shower facility, will incentivize support from donors and volunteers. 'Thank God we have such wonderful volunteers and donors that are sending us money unsolicited, ranging from $15 to $5,000,' said King.
But no matter how generous they are, it will be difficult to match the $95,000 support that SOS received from CDC for the Winter Shelter program, perhaps now in its final week of extended service — at which point indoor shelter for Sonoma Valley's homeless will effectively disappear.
'It's been a process but we're trying to keep everybody safe and fed and clean, even if they do not have a place to shelter,' King said.
Contact at [email protected]
Sours: https://www.sonomanews.com/article/news/sonoma-valleys-homeless-facing-a-future-without-overnight-shelter/
I'm Getting Fired If I Don't Get The COVID-19 Vaccine!
SOS: Sonoma Overnight Support
151 First Street West
Sonoma, CA 95476

(707) 939-6777 Visit WebsiteGo to Facebook
Class of Housing/Services: Shelter that serves low income adult men, women and families who lack stable housing.

General Information:
Emergency Shelter/Navigation Center: Serving low income people in Sonoma and Sonoma Valley (Sonoma County) who lack stable housing or suffer from food insecurity. No overnight shelter available at The Haven House. Emergency shelter is handled off-site in a case by case scenario. Day Services: Monday to Friday 9am to 1pm. Showers, laundry, hot food, and case management services available. No need to sign up just show up at The Haven house. Haircuts and health check-ups on a monthly basis. Winter shelter: December 1st to March 31st only. 7 days a week. Please be at The Haven house by 6pm for dinner. By 7pm a van will transport you to the winter shelter. No self transportation allowed. No pets. No smoking & no drugs. For everyones safety, clients must stay within the premises of the winter shelter at all times. The van will transport clients back to the Haven at 8AM for breakfast. Sleeping bags provided. Safe Parking: Vetted clients will be permitted to park in The Haven parking lot with permit only. Visit The Haven or call for rules. Off-Site Food Distribution: Wednesdays: The Springs Community Center 18627 CA-12, Sonoma, CA 95476 11AM to 1PM Fridays: La Luz Community Center 17560 Greger St, Sonoma, CA 95476 4PM to 6PM

Website: https://www.sonomaovernightsupport.org/

How To Volunteer at SOS: Sonoma Overnight Support:
Be a volunteer. Call SOS: Sonoma Overnight Support at (707) 939-6777 for current volunteer work opportunities.

As A General Note About ShelterListings.org Listings:
ShelterListings.org does our best to provide listings that are free of cost. Many of the homeless shelters and services are free of charge. Some do charge small fees. We always urge the users of our website to visit the websites of the providers listed, OR give them a phone call to find out complete details.

In furtherance; Halfway Houses, Transitional Housing, and Substance Abuse Treatment Centers for the most part charge a fee. Most of the substance abuse resources we provide are low cost, Medicaid or sliding scale fee. We provide as much information as possible on the website of these locations.

Rooming and Boarding Houses do charge fees. We list them where we find them. They are a nice low cost option for housing.




Post Comment OR Correction
If you need assistance call 'SOS: Sonoma Overnight Support' directly at:
(707) 939-6777Posting Comments below is for viewers on this website only.
If you have information that can help users regarding SOS: Sonoma Overnight Support, please provide it below.
Sours: https://www.shelterlistings.org/details/22522
Sonoma sos
.
15 Most Dangerous Trees You Should Never Touch
.
Similar news:
.
104
105
106
107
108