Blush Stackers Jewelry Box for Pandora Charms
I have a confession… I have wanted a Stackers jewelry box for a long long time. I was absolutely obsessed when their new charm boxes came out a few years ago but the one I really wanted was forever out of stock. So I waited, and I waited, and I waited… and was finally rewarded with a new line of beautiful charm jewelry boxes that are even better than the original.
The advantage of a Stackers jewelry box is that you can build it into exactly what you're looking for. I wanted a jewelry box that would hold all of my Pandora charm bracelets! I tend to build charm bracelets and then leave them built so I wanted a place to display each bracelet separately so that they wouldn't scratch, wouldn't tarnish and are displayed to their full advantage.
I also wanted a place to store any loose charms I may have that aren't on a bracelet (although I don't have many) and a charm bar or two to hold charms from a bracelet while I'm cleaning or adding new charms.
Bonus Tip: If you already know about all the charm layers and configurations and just want to skip to the review portion of the specific layers I bought you can scroll down. I have nice big headers for you so you'll find each section down below.
With this in mind I started looking at all the new options on the website. While there are several different charm box options I was looking at the new line of charm boxes so that I could take full advantage of the new 6 charm bracelet station layer (option F… the charm bracelet layer of my dreams).
In the new collection there are 2 different colors taupe and blush… and I absolutely love the blush! These are the standard classic sized trays so even if you're not building a Pandora specific jewelry box you can interchange them with any classic sized Stackers tray.
Once you decide on a color there are several different layers to pick from. The classic charm jewelry box lid (option D), the 2 charm bracelet layer (option E) and the 6 charm bracelet layer (option F). There is also a 2 piece set (option B) that is already put together in a bundle with the classic charm lid layer and a special layer featuring 5 long charm bars… and a 3 piece set bundle (Option A) with the 2 charm bracelet layer, the 6 charm bracelet layer and the special 5 long charm bars layer.
The layer with the 5 long charm bars only appears to be available as part of either bundle! So if that's the one you want you'll need to start your jewelry box with a bundle. There is one more 2 piece bundle (Option C) that only has the 6 charm bracelet layer and the 2 bracelet layer so be careful which one you pick!
I have 14 bracelets and a number of loose charms so I decided on 3 of the 6 bracelet layers (option F) and one of the 2 charm bracelet layers (option E) with the clear display lid. I just love how you can mix and match to make your perfect jewelry box! Oh and in case you were wondering Stackers did not sponsor this post… I bought all 4 of these pieces with my own money and just really love the system! (Although if Stackers ever did want to work together I'm totally in!).
Ready for a look at all the pieces?
6 Charm Bracelet Layer
This layer is my absolute favorite… which is why I bought 3 of them. Of course, the bottom layer is empty (for now) but it still counts! It's called the "Blush Classic 6 Charm Bracelet Layer" on the Stackers website and it is basically the best thing ever.
The one I picked has the same blush outer as all of the trays in this series with the rose gold Stackers logo. Then it has 6 charm bracelet stations… the little round fabric spaces to hold your charm bracelets in place. I have quite a few different bracelets and I found that they all fit quite well in this layer together.
Just take a look!
The open bangles fit quite well on the little bracelet stations although they are a little more oval than circular in design (which is my favorite part of how they fit on my wrist!). This only matters if you're OCD like me and want the circle of the bracelet to fit the same as the circle of the bracelet station.
My larger snake chain bracelets fit around the bracelet stations just fine and do a great job of showing off the charms! The leather and fabric bracelets seem to fit just fine as well.
Of course, the sliding bracelets are my absolute favorite in this little layer. They fit perfectly around the bracelet station and the little dangle ends rest on the cushion like a crown jewel. Which is absolutely brilliant. I mean just take a peek at the ends of my peach blossom sliding bracelet… so cute!
I love that I can lay out all of my bracelets so that the charms don't scratch together. But my favorite part is that how I can each and every bracelet in it's own spot. In my previous jewelry box I didn't have room for my charm bracelets and leather/fabric bracelets in the same space… so I had to keep them separate.
That meant I never saw the leathers and never wore them! Now I can have a pink/rose gold tray and a blue/silver tray and I have been wearing allll of my bracelets much more than normal.
Which is the absolute best perk of a well organized jewelry box.
2 Charm Bracelet Layer
Ready for the only other layer I purchased? The "Blush Classic 2 Charm Bracelet Layer" is exactly what it sounds like… room for 2 charm bracelets. I picked this one up because I wanted room for a few loose charms that don't have permanent homes (either because I am working on those bracelets or because I don't know what to do with them yet).
I love that this little box 6 little spaces that are great for charms (or earrings… although I don't plan to keep too much non-charm jewelry in this box) as well as the longer areas at the top and bottom. The spots at the to and bottom come empty so that you can choose how to use them.
You can leave them empty if you have jewelry that would fit nicely in that space or you can add charm bars. There are short charm bars that fit perfectly in these spaces (I have a separate section on this down below) or a long charm bar that fits across the entire space. Whatever floats your boat!
I typically keep my two silver bracelets up top… an open bangle with a few charms that remind me of my hubby as well as a traditional bangle with my little tree monster charm.
I love this little layer and typically rotate between keeping this layer or my rose gold layer on top for display… depending on my mood. It has the same blush outer with the rose gold Stackers logo as the other layers so they switch out perfectly depending on which bracelets I want to see that day.
Display Lid
Speaking of seeing your bracelets every day… let's talk lids. Along with this new collection of bracelet trays Stackers also came out with a few new lids. The original design (option D from up above) has an attached lid that matches the material of the jewelry box: solid, blush, gorgeous with a rose gold clasp.
The new trays can come without a lid or with this clear acrylic display lid (option G). Since I wanted the option to change my layers and make different ones be the top layer I went with this option.
The clear lid fits perfectly on the boxes and has a little ridge that holds it securely in place. It doesn't click or anything so if you dropped the whole thing on the floor it would definitely all come apart… but it won't slide from movement on a dresser.
The other option is a clear display lid with a blush border (option H). I picked one of the charm layers that came with the acrylic display top (and saved me like 3 euros) but I think if I was doing it again I would spend the extra couple dollars for the blush border to finish off the top of the box.
Charm Bars
Ready for charm bars? If you're a charm collector of any kind chances are you've seen a charm bar before… it's literally a bar that can hold charms on it. They come in two sizes: short and long and you can pick if you want four short bar (or one short bar, or two short bars… you get the picture) or two long bars. Basically the 2 charm bracelet layer has space at the top and bottom of the tray for charm bars.
The short bars fit perfectly in the existing openings… and if you take the little divider out the long charm bar will fit down into the new longer opening.
These bars keep your charms safe while you're not using them but my favorite part is that you can use them when you're designing a new bracelet or cleaning an old one. They keep your charms in order as you take them off the bracelet and put them onto the charm bar… so that they're not rolling all over the place causing chaos.
I absolutely love having charm bars in my jewelry box… I just wish they sold the individual bars in rose gold color like they do the long rose gold charm bar in the original charm box lid. Hear that Stackers? Make me a rose gold charm bar!
Please?
What about tarnish?
Just a little note… if you are a Pandora collector like me then you know that all silver tarnishes over time. I wear my pieces daily and clean them regularly but sitting in an open jewelry box with access to the air (like Stackers) will tarnish your pieces over time.
An air tight bag or jewelry box is best for long term storage. I don't store my pieces for long time periods so I really don't worry about it however if you want to store pieces (like my Christmas bracelet) from year to year then a few anti-tarnish strips in your jewelry box do the trick. You can grab them on Amazon and they come in different sizes and colors.
They're kind of awesome.
Long story short: I am absolutely in love with this jewelry box. I have wanted one for a while now… and have actively coveted them for at least a year. I am so glad they came out with the design I wanted… the whole thing feels like fate!
The only problem now? That fourth layer is sitting there empty… mocking me! Of course, I have grand plans for all the bracelets I still want (I think the new Harry Potter bangle would look great in that new layer don't you? *wink wink* In the largest size? )
I have been using this little jewelry box for about a month now and can honestly say that it makes me happy everyday… just like my bracelets do. I know it's a small thing in the grand scheme of life but happiness is happiness so take it where you can get it!
Looking for even more reviews and in depth looks at pretty charms? Check it out below!
You made it through the entire post? That means you're one of my new favorite people! I'd love to be friends and see what else you would like to read about! Leave me a comment and then sign up for your very own FREE paint planner.... so that you can keep track of every single paint color with ease!
Welcome back! I'd love to be friends and see what else you would like to read about! Leave me a comment and then sign up for your very own FREE paint planner.... so that you can keep track of every single paint color with ease!
Show me some LOVE y'all:
Pandora, Smith Life6
Sours: https://happilyeverafteretc.com/blush-stackers-jewelry-box-for-pandora-charms/
Cannot bundle cash on delivery NEW! Authentic Pandora Pave Watermelon Red & Green CZ Charm #791901CZR cheap online purchase
Cannot bundle cash on delivery NEW! Authentic Pandora Pave Watermelon Red & Green CZ Charm #791901CZR cheap online purchase

Home
Cannot bundle cash on delivery NEW! Authentic Pandora Pave Watermelon Red & Green CZ Charm #791901CZR cheap online purchase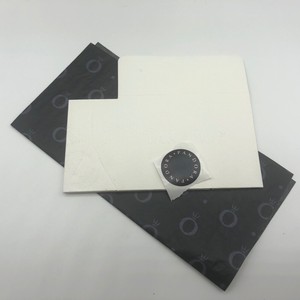 Item specifics
Condition:
New with tags: A brand-new, unused, and unworn item (including handmade items) in the original packaging (such as
the original box or bag) and/or with the original tags attached. See all condition definitions- opens in a new window or tab
... Read moreabout the condition

Theme: Animals & Nature
Brand: Pandora
Type: Charm(s)
Metal: Sterling Silver ALE 925
Main Stone: CZ
UPC: Does not apply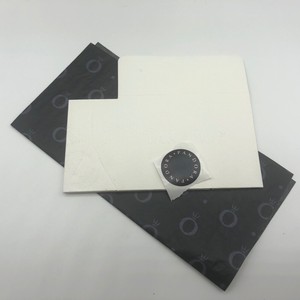 Sours: https://theviewsamui.com/cgi-bin/wp-signup.php?NEW-Authentic-Pandora-Pave-Watermelon-Red-Green-CZ-Charm-791901CZR-544146.html
More About Pandora
Sales On Sales
Because they know how special it can be to add a little sparkle to your everyday look, they offer so many different ways to save on your purchase. Shop the Pandora sales section to grab fantastic prices on your Pandora jewellery and accessories. All throughout the year, you can find exclusive Pandora ring sales, Pandora charms sales, Pandora bracelet sales, and any other piece of jewellery you can think of.
When you sign in with Student Beans, college and university students can score exclusive student Pandora promo codes to get a percentage off your order, free products, and many more sweet deals to keep you and your wallet happy! For a sneak peek at new products, style inspiration, exclusive Pandora vouchers, and more, make sure you sign up for the email newsletter to get awesome deals sent directly to your inbox. With so many different ways to save a few pounds, it's hard to not get a great deal on your order!
For Any Occasion
Shop all sorts of gorgeous jewellery and accessories for any type of occasion, from new Pandora charms on graduation day, to a new set of Pandora earrings for a special party or even a stunning Pandora necklace, there is something special for you just waiting to be discovered. To make sure you get the correct size, there is an online size guide available to make sure you get the perfect fit for you or your loved ones! Just make sure that you shop with a Pandora discount code to save.
Delivery And Returns
Along with the many different ways to save, they also offer Pandora free delivery on all UK orders of £50 or more to help increase your savings at check out time! Combine that with an awesome Pandora voucher code to get the absolute best price possible! Once your order is placed, it will promptly arrive right to your doorstep.
If you change your mind or aren't completely satisfied with your order, Pandora returns are made quick and easy. Simply print the return shipping label from the online website, pack up your order in the original packaging, and send it back in the post. Once your order arrives back to the warehouse, you can expect a full refund back on to your original payment method!

Sours: https://www.nme.com/discount-codes/pandora.net
Pandora European Exclusive Charm Surprise Unboxing - June 2021
We in the UK normally get a £99 discounted bracelet bundle with each collection, but this season Pandora are offering a number of bracelet deals – including the bangle and the two tone charm bracelet.
The Bow Bracelet – £99 (RRP £135).
The usual £99 starter bracelet set for this season consists of the Bow charm (RRP £30), the Ribbed clips (RRP £25 each) and the standard silver charm bracelet (RRP £55). Consequently, you save £36 with this set.
I love the Bow charm, and it makes a lovely choice for the starter bracelet. I'm also glad that they are allowing the Bow to be sold separately alongside this set: usually the featured charm's release is delayed, as with the Pandora Shopping Bag charm. The clips are not the prettiest, but their minimalism does set off the Bow quite nicely.
The Sparkling Bracelet – £199 (RRP £245).
The Sparkling Bracelet includes the Love Connection safety chain (RRP £35), the clear Pavé Lights (RRP £55), two of the pavé heart clips (RRP £50 each) and the standard silver charm bracelet (RRP £50). Priced at £199, it represents a saving of £46.
Pavé has proved very popular for Pandora, and it's not a surprise to see them offering a glittering starter bracelet. The £50 saving is also a pretty good one.
The Gold Heart Bangle – £149 (RRP £175).
This bangle set features simply the braided heart clip (RRP £120) with the Pandora Bangle (RRP £55). You save £26 with this bundle.
I have coveted both this gorgeous clip and the Pandora bangle for quite some time; however, the saving is probably not enough for me to take the plunge.
The Unique Love Bracelet – £299 (RRP £340)
The Unique Love Bracelet set includes the two tone Pandora charm bracelet (RRP £275) and the the I Love You two tone charm (RRP £65), offering you a saving of £41.
Ordering
All these deals are available online at various Pandora stockists, such as Argento or the Pandora E-store, and should also be available in store.
My Comment
These deals are great for Christmas: I can imagine a lot of perplexed other halves going for one of these pretty sets ;) For dedicated Pandora fans, it does also offer a little money off if you are thinking of starting a new bracelet.
Are any of these going on your Christmas list, Pandora fans?
Related
by Mora Pandora | 0 comments
Sours: http://www.morapandorablog.com/2013/11/10/promotion-alert-bracelet-bundles-for-the-uk/
Bundle pandora charm
.
It's your story, wear it your way. Meet our new Pandora Moments charm holders.
.
You will also like:
.
1061
1062
1063
1064
1065