DIY Castle Dungeon Minecraft Kid's Bedroom Paint Tutorial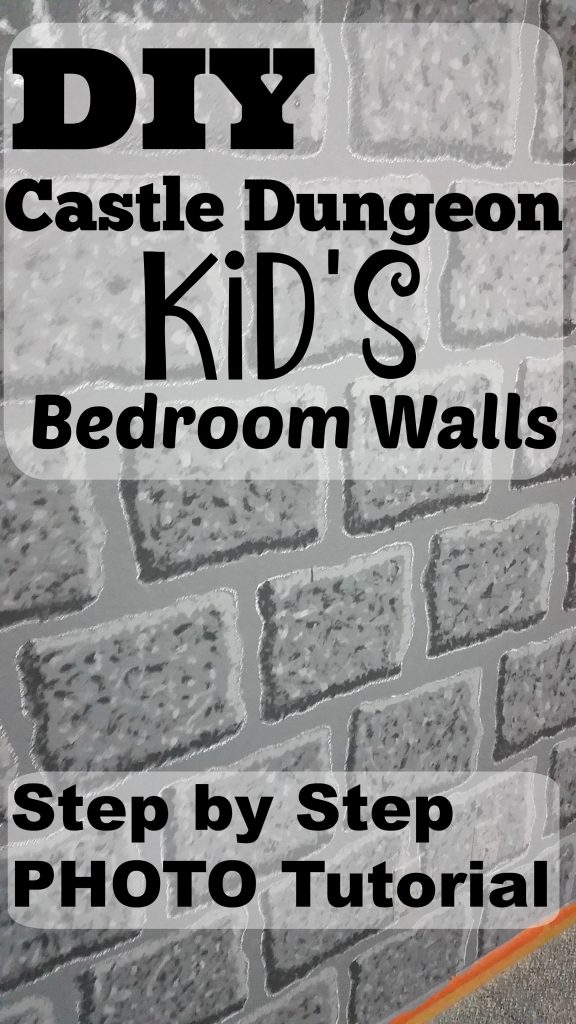 Since my kids are SO into Minecraft and I figured they are only young once we decided to go all out this year and do an entire Minecraft themed Christmas that they won't forget – and that includes a complete room makeover! Of course we're on a budget and I did NOT want to spend a lot of money on these projects so my main cost is strictly the cost of basic supplies. And paint for the room which we combined with a sale and a rebate at Home Depot. We're still working on it but I wanted to show you guys how insanely simple it was to paint castle dungeon walls in a room!
1. Paint the wall(s) completely grey – the darker the better. I promise it will lighten up!  (NOTE – you will need to accent the walls with a color DARKER than the walls so do not choose the absolute darkest grey you can find – just a really dark one. Personally I use Frog Tape to help trim around baseboards, doors and ceilings when painting since I'm messy.
2. Cut a square or rectangle out of cardboard. Just one! This will be your "base" template for your bricks. I chose a rectangle instead of a cube shape even though we're basing it on a Minecraft room simply because I figured if the kids outgrew Minecraft as they got older they could turn it into a cool dungeon. You do NOT want your "brick" to have nice clean edges – I incorporated some crooked cutting into mine to make it look more natural as you can see below!
3. Trace your brick template with chalk – directly onto the wall! Make sure to stagger the brick rows as you go like I did above. I'm not going to lie – this is ridiculously EASY but time consuming! I'm completing the whole room over a period of months since I blog (mostly) full time and have a baby at home I can't keep in a room with wet paint but you could easily knock it out in a week or so if you stay on top of it.
4. Using an artist craft paintbrush DAB, don't streak, a DARKER color grey than your walls to form an "L" shape that outlines the left and bottom of each and every brick like I did above. DAB DAB DAB DAB DAB. LOTS of DABBING! It gives a more textured appeal to the brick. It does NOT need to be perfectly neat or fancy or the same on each brick. You can see that from a distance you're definitely being able to recognize a castle wall now! When I say artist paintbrush I mean something like thisor this, not a regular wall painting brush.
NOTE – for the 2 other grey colors you need (darker and lighter colors) I didn't want to spend the money to buy whole gallons of them so I purchased the small "sample" cans for about $3 or so each and had them colored to what I wanted them to be. HUGE money saver! 
5. Using an artist craft paintbrush DAB some more – but this time with a LIGHTER grey than the wall on the top and right side of each brick as you see above.  DAB DAB DAB – lots more dabbing! It's a labor of love! You can see my textured dabbing above, NOT streaking! I painting right over all the outlets and everything.
6. LOTS MORE DABBING! This is ALMOST the final step!! NOW grab your brushes and DAB the dark grey and light grey colors everywhere inside the brick! I did the wall all in dark grey and then all in light grey so I didn't have to go back and forth between my paints. VOILA! Pretty amazing huh?!
7. Wipe OFF the chalk with a wet washcloth and you're done! Don't forget to pull your tape off the borders!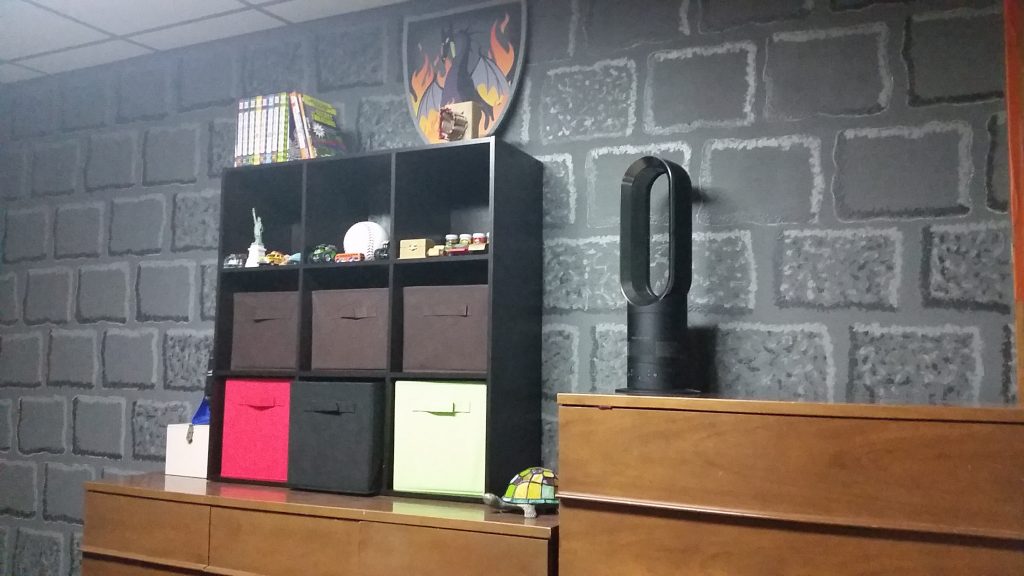 We did invest in some good cubed bookshelves and fabric drawers which I'll eventually be decorating as Minecraft characters since my boys have absolutely NO sense of order in the SLIGHTEST! Hopefully these will help control the madness! And as you can see above once I finished a section of the wall I was able to place all the furniture back and work around it easily which was awesome. I'd LOVE to add these Minecraft Torches or these COOL Wall Torches all around the room but it's just not in the budget yet!
DIY Minecraft Tutorial Ideas
I've been working on DIY Minecraft gifts for my boys for the holidays so if you're into Minecraft you simply MUST check out our easy NO SEW tutorials:
DIY NO SEW Pillows
DIY Creeper T-Shirt
DIY NO Sew Pig Plush
DIY NO Sew TNT Plush
DIY NO Sew Sword
DIY NO SEW Torch Plush
FREE Printable Minecraft Gift Tags
FREE Minecraft eBooks
And just because I can I wanted to show off a few creative photos I took of my kids to go along with the whole castle theme! While on a road trip I came across Clark Tower in Winterset, Iowa that we would be passing and I KNEW that I absolutely had to get some photos of my kids there!! SO I included a few of those below to spur even more ideas for you!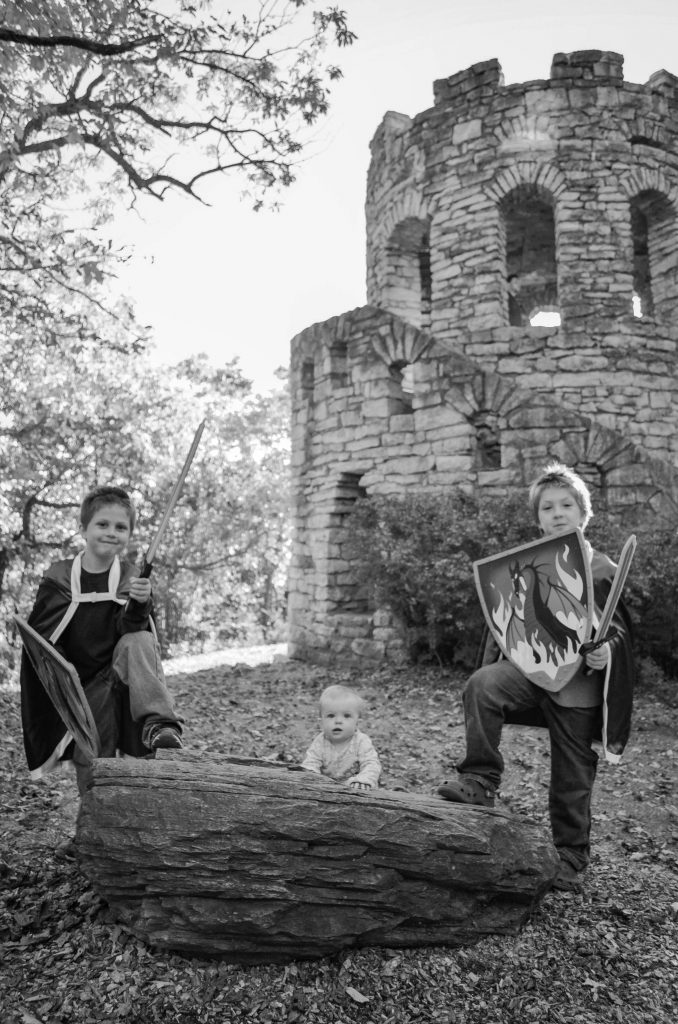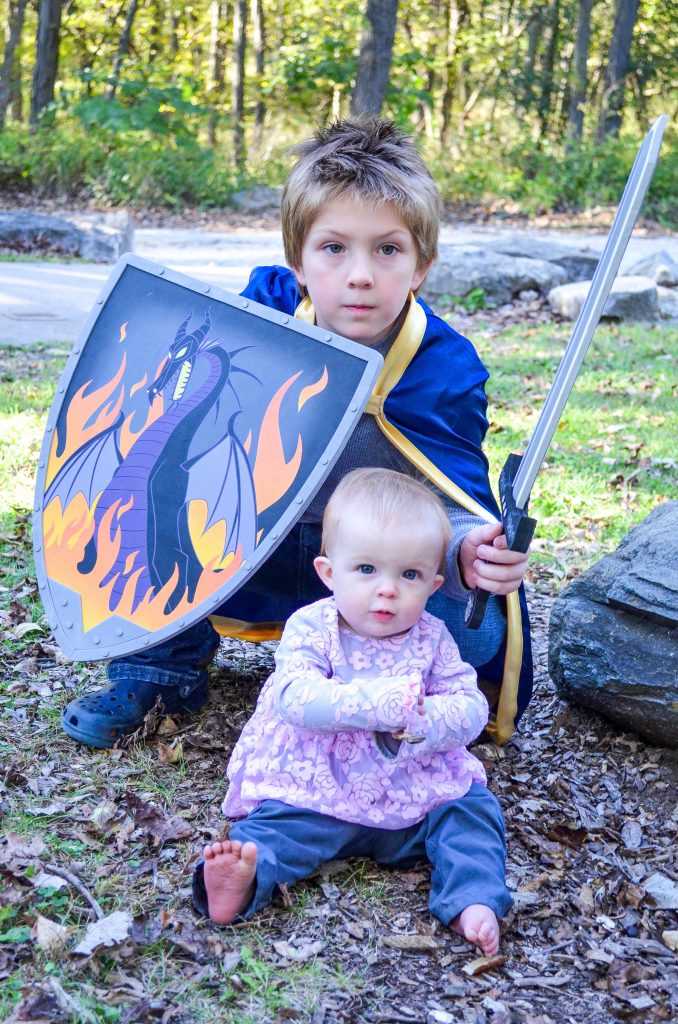 JUST for the record – this is ABSOLUTELY my favorite picture of my oldest & youngest!!!!!!!
Share with your friends!
Shared by Crystal @ Surviving a Teacher's Salary
Sours: https://www.survivingateacherssalary.com/diy-castle-dungeon-minecraft-kids-bedroom-paint-tutorial/
Minecraft castle ideas: Disney castle, Hogwarts, and more ideas for 1.17
Want to build an epic Castle in Minecraft? How about 8 castles? That's how many we've got for you in this list, so you'd best get building! These castles look truly stunning, but we're sure they'll be even better atop the new mountains that are coming when the Minecraft 1.18 update launches later this year.
Check out all of these builds to get some inspiration for your own world in Minecraft, or just follow along with the Youtube tutorials if you like what you see!
---
Minecraft castle ideas:
---
Disney castle
You know the story. You cosy up on the sofa, get your warmest, comfiest blanket, and stick on your favourite Disney movie. Whether you prefer Tangled, Mulan, or Moana is a conversation for another time (Moana is best). One thing they all have in common is the intro cinematic that showcases the classic Disney castle.
Although it was first made famous in Cinderella, the castle has become ingrained in Disney culture and is instantly iconic. There are dozens of Disney castle tutorials out there, but by far the most impressive one we've seen so far is YouTuber "SmallishBeans" take on the Disney Castle. It's insanely detailed, so why not sit back, relax, stick on your favourite Disney soundtrack, and take a look?
---
Arendelle castle
Of course, no modern Disney film has gripped the world quite like Frozen. It's only natural that Arendelle castle, the home of Anna and Elsa, appears on this list.
You can get to work on this build using this tutorial by YouTuber "Trixyblox", and then embrace your magical heritage by enchanting all of your gear. Just remember to make some books so that you can get the best enchantments possible.
---
Medieval castle
Okay, that's enough Disney castles. If you want something that could be thrown into any fantasy world, this Medieval castle by Youtuber "BlueNerd Minecraft" is perfect. With plenty of towers around the edge of the build, you'll be able to fend off mobs from any direction. Even the Wither wouldn't be able to break through these gates.
It might be best to stock the storage rooms with some Diamond and Netherite gear, though. You never know when a Creeper might come along and destroy part of your wall.
---
Dracula castle
If you want something a bit more Gothic, this Dracula castle built by YouTuber "Trixyblox" deserves a spot in your world. This terrifying castle will strike fear into everyone on your Server. Embrace your evil side and use this as a lair for all of your nefarious deeds.
---
Hogwarts
If you want to jump into the Wizarding World, then there's no place like Hogwarts. YouTuber "Planet Dragonod" has an entire series that will guide you through every single block. It's pretty long, with 30 videos to get through in total, but it's certainly worth it. This isn't just a shell with no interior - Dragonod has recreated countless iconic locations from the Harry Potter franchise, including the Clock Tower, the Transfiguration Courtyard, and Dumbledore's Office. This castle is the perfect place to get stuck in and brew some potions - bonus points if you wear a Hermione skin.
---
Floating castle
Exploring a new world in Minecraft is certainly exciting. Discovering villages, taming horses, and going on grand adventures. Ahh, it really is lovely. It all gets quite stressful when you have to choose somewhere to settle down though. You scour biome after biome for the perfect location, but it can be difficult to find somewhere that's just right.
YouTuber "Twin Saw" has the perfect way to skip all of that dread and just get straight into building. Make a castle that floats in the air! With craggy platforms that could only be held up by a powerful mage, this castle is perfect for those who want to escape the hustle and bustle of Minecraft's Overworld.
---
Island fortress
If you like the idea of being excluded from the rest of your Minecraft world, but don't want to be magically suspended in the air, then YouTuber "BigTonyMC" has an Island Fortress tutorial that's just the thing for you.
The dock outside houses several boats that you and your friends can use to chart new lands whenever you want. Just make sure to pack your map, as you wouldn't want to get lost far away from your idyllic home.
---
Dover castle
Those of you looking for an iconic landmark to place into your Minecraft world need look no further. The English Heritage charity teamed up with Yogscast to re-create Dover castle in Minecraft, and it is nothing short of spectacular. With sprawling walls and winding pathways that web throughout the courtyards, this is so much more than just a building. When you're ready to build, check out our list of the best seeds in Minecraft to find a world that's worthy of this masterpiece.
---
That's it for our list of Minecraft Castle ideas. If you've finished making a castle and want it to look even more beautiful, take a look at our list of the best Minecraft shader packs. If you want to give it a whole new style, check out our list of Minecraft texture packs.
Sours: https://www.rockpapershotgun.com/minecraft-castle-ideas
The gatehouse; complete with the heads of your enemies on spikes.
Northern Wall.
Inside the Gatehouse.
A view of some of the towers, gatehouses, and wall segments in this bundle.
Texture Pack:https://www.9minecraft.net/johnsmith-texture-pack
Sours: https://minecraft-forum.net/minecraft-maps-downloads/castle-wall-bundle-map-for-minecraft/
Minecraft: How to Build a Castle Wall (Minecraft Build Tutorial)
The Minecraft Game is one of the highest-rated games and is presently everyone's favorite!
Everybody is fascinated by this wonderful game. It is well-known for its wide range of difficulties, as well as unique explorations of places and jobs.
Aside from these unique features, the most intriguing element of the game is building your own home.
You may utilize the most exemplary Minecraft wall design ideas to create your very own wall designs.
Every other player's Minecraft wall design is unique, with distinctive patterns and styles.
The benefit of building Minecraft wall designs is that you have many options for altering the design.
There are two types of Minecraft wall designs such as interior and exterior.
So, are you a passionate Minecraft player looking for some ideas for constructing the greatest Minecraft walls?
There's no need to look any further since the below are the best Minecraft wall designs available in the game. Let's get started.
Our Top 5 Picks for Exterior Minecraft Wall Designs:
1. The Brick Wall
You won't be disappointed with brick walls whenever it comes to design.
This Minecraft wall brick design is flexible and has a basic but attractive appearance.
Brick walls make for a great exterior like most situations, from primary entrances to old-fashioned malls, and they will also defend you in Multiplayer conflicts.
You may also add some dangling light poles and shrubberies to make it more appealing.
2. Minecraft Fountains Wall
Pic Credits: reddit.com
This amazing minecraft wall design is sure to make a statement. These wall designs look very pretty & pleasing to the eyes.
Flowing water adds movement onto your wall, which may make for a spectacular picture when seen in bulk.
This Cobble and Stone Block wall has an exquisite, regal pattern, as well as flowing water.
Lanterns and fences give dimension to the composition as well.
3. Tavern-style Wall
First and foremost, ensure that you have adequate RAM for Minecraft.
Once that is established, the styled wall design shown above is a fantastic option for minecraft wall designs.
It incorporates Stripped Logs from both foundation and the wall, as well as some Wooden Staircase on the sides and windows to give form.
Spruce Trapdoors are also an excellent roofing material!
4. Rapunzel's Mossy Minecraft Wall
Pic Credits: whatifgaming.com
It requires a complimentary wall design to secure the surrounding area, and a Mossy minecraft wall design structure would be ideal!
This towering, complex building is almost ten blocks tall, but its towering height may be adjusted to your liking.
All you have to are a few Mossy Cobblestone bricks, some Branches, and any ornamental blocks of your choosing.
You may smelt enough Cobblestone to return it to Stone and use it to create the inner layer to the walls.
5. Quartz Minecraft Wall Design
These Quartz minecraft wall designs may be perfect for you.
It has a cross-design hollowed pattern imprinted in the wall, as well as several lanterns to light up the place at night.
A banner upon protruding edges is also a wonderful way to add a splash of color.
Keywords: minecraft wall ideas, wall designs, stone brick walls
Our Top 5 Picks for Interior Minecraft Wall Designs:
1. Stone and Wood Minecraft Wall
Pic Credits: pinimg.com
This is a fence for a home or for enclosing a village's boundaries. It's constructed of large stones and wood.
Stone bricks, spruce wood, cobblestones, and fences should be used to build these walls.
It has average stability and is easily breakable. Small hut homes should have parallel walls.
2. Birchwood Walls Ideas
Pic Credits: pinimg.com
These Minecraft wall ideas are often used to construct home walls and castle walls and house entrancewalls.
The raw materials used to make this wall combination include oak, beech, birchwood, and leaves.
This wall isn't very sturdy, particularly now that a war has been declared.
3. City Wall in Minecraft
Pic Credits: pinterest.com
This kind of wall is often used in deserts and cities. Cobblestone, stained soil, and dark oaks were used to construct this wall.
The solidity of this Minecraft wall is very excellent. Therefore, it is well worth your effort to create one.
You may also attempt to make these walls more appealing by hanging fire lights on them to give the whole wall a sophisticated and elegant appearance.
4. Babel Wall Concepts
Pic Credits: innovativedecorideas.com
These Minecraft wall designs are primarily used in desert communities as house columns and walls.
These walls may be constructed by combining Sandstones, Gravel, and Oak. If you include sandstone in the mix, it may be highly sturdy for a long time.
5. Minecraft Castle Wall Design
Pic Credits: instructables.com
These Minecraft wall ideas are often constructed in jungle biomes to defend the castle and town from assault and establish a border for someone's control.
It is made of wood, stone bricks, gravel, and stone brick steps.
This stone brick wall is very stable and will be very helpful for a long time. This is an accurate one-of-a-kind and regal wall. It is one of the best wall designs.
Related Keywords: Stone, wood, city, walls
Wrapping Up:
Source: thetechgame.com
We are all aware of how significant the house's interior is, whether in real life or on the gameplay.
When playing Minecraft, walls are among the essential things you'll need to construct a Minecraft wall.
We're confident you'll run out of ideas for Minecraft wall designs or wall trends no matter how long you've been playing.
So resources such as the one we discovered and are discussing with you are very useful to have on hand.
We hope you like all of these minecraft wall ideas, and if you do, please share these great ideas with your buddies and other Minecraft fans out there.
Sours: https://infinite-sushi.com/creative-minecraft-wall-designs-ideas/
Castle wall minecraft
Introduction: How to Make a Minecraft Castle
In this instructable I will be showing you how to make a Minecraft castle.
Step 1: Towers
Make a 6x6 square using cobblestone. The floor will be made of stone. Build up so the tower is 16 blocks tall. Put in floors for each story so that you have 4 stories. Each room should be 3 blocks high. Use ladders to transport through the tower. Then, add another square of cobblestone on top and put a layer of seperate cobblestone blocks. Each corner should have 1 block and in the middle of them should have two blocks as shown.
Step 2: Walls
Make 3 more towers so that they form a square. Each tower should be 26 blocks apart.
Then, make walls connecting to each tower so that you have an empty space in the middle. The walls should be 15 blocks tall. Make a walkway on top of the walls below the top block. Each walkway should have stairs leading down to the top room of each tower. Doors are optional.
Step 3: Interior
Now, make the interior of your castle. The floor should be stone. 7 blocks coming out of the side walls should be a 10 block high cobblestone wall. Make 10 block tall 2x2 pillars using stone bricks with stone stairs on each side at the bottom (put glowstone on the corners). Make 8 pillars (4 on each side starting with the pillar closest to the back wall that's two blocks away from it) that are two blocks apart. Add some carpet that leads to the throne. After this, put oak wood coming out of the top two blocks on each pillar. The wood should connect all the pillars horizontally and vertically and connect with all the walls. At the top of the side walls should be windows.

Step 4: Roof
On top of the pillars build the cobblestone roof. In between the oak wood squares on the ceiling should be windows.
Step 5: Rooms
Finally, make the rooms. Put a dining room open to the main room on one side of the castle. On the other side put bedrooms,a kitchen, and any other rooms you want. Be sure to leave space for rooms above them where the walls' windows are. In a corner of the castle put an opening to a set of stairs where you can access the upstairs rooms. Lower tower room walls may be opened for better access to the castle. The tower rooms may be made into anything such as the guards' bedrooms.
Step 6: Exterior
Decorate the exterior of the castle any way you want. Put windows on the towers so the castle feels more open. The top of the roof may also be made into things as long as you don't cover up the windows. Thanks for viewing this Instructable and be sure to follow me for more!
5 People Made This Project!
Did you make this project? Share it with us!
Recommendations
3D Printed Student Design Challenge

Tinkercad Student Design Contest

Retro Tech Challenge
Sours: https://www.instructables.com/How-to-make-a-Minecraft-castle/
Minecraft - 5 Simple Medieval Wall Designs For Your Castle
.
You will also like:
.
222
223
224
225
226