Overview
Core Objectives by Year
PGY1
Intern year comprises of a collection of general surgery, plastic surgery, anesthesia, and emergency medicine exposure organized in one month blocks. The objective of this year is to teach new doctors principles of patient care, and to expose interns to the beginnings of plastic surgery principles.
PGY2
The second year is organized into longer rotations, focused on lower extremity limb salvage, general plastic surgery, hand surgery, and surgical intensive care. In many of these rotations, the PGY2 will serve as second in command to assist a chief of service in running operations on the floor.
PGY3
Third year residents are expected to be able to run busy services, as the lower extremity limb salvage service. This includes coordinating a large team of residents, taking lead on collaborating with other services, making the operating room schedule, and directing attending rounds. In addition, third years have graduated responsibility in the operating room, and are expected to be able to plan and execute basic operations under supervision.
PGY4
Fourth year residents are fully immersed into the field with rotations in general plastic surgery, and craniofacial surgery. Furthermore, while our third years are exposed to microsurgery, fourth year residents become first assist in the microsurgical portion of cases.
PGY5
Fifth year residents further hone their skill, as they prepare to enter chief year. Additional rotations in aesthetic surgery, oral maxillofacial surgery, and elective time are added to broaden their understanding of plastic surgery.
PGY6
Chief year is when "it all comes together". With close supervision, chief residents should be fully capable of performing the gamut of plastic surgery operations from simple debridements to complex microsurgical reconstructions. Furthermore, they run their own aesthetic clinic, see their own patients, and perform their own cases. Educating the juniors is one of the main pillars of this year as well, as chief residents crystallize what they know through mentorship.
Didactic Curriculum
Conferences are held weekly from 6am to 10am on Thursdays. The first hour generally focuses on a topic directed educational for all faculty and residents, with journal clubs, QI conference, and visiting professors. The second through fourth hours focus on resident education, with continued visiting professor discussion, PSEN modules, and case presentations.
Every month or two, we have an evening journal club with focused discussion on topics ranging from limb salvage to craniofacial surgery.
Quarterly, we have national and international visiting professors and anatomy workshops.
PGY 4-6 have department sponsored meetings with dedicated time to attend those meetings:
PGY4: Northeastern Society of Plastic Surgery

PGY5: American Society for Aesthetic Plastic Surgery

PGY6: American Society of Plastic Surgeons
Sours: http://www.hoyaplastics.com/programoverview
Internal Medicine Residency Program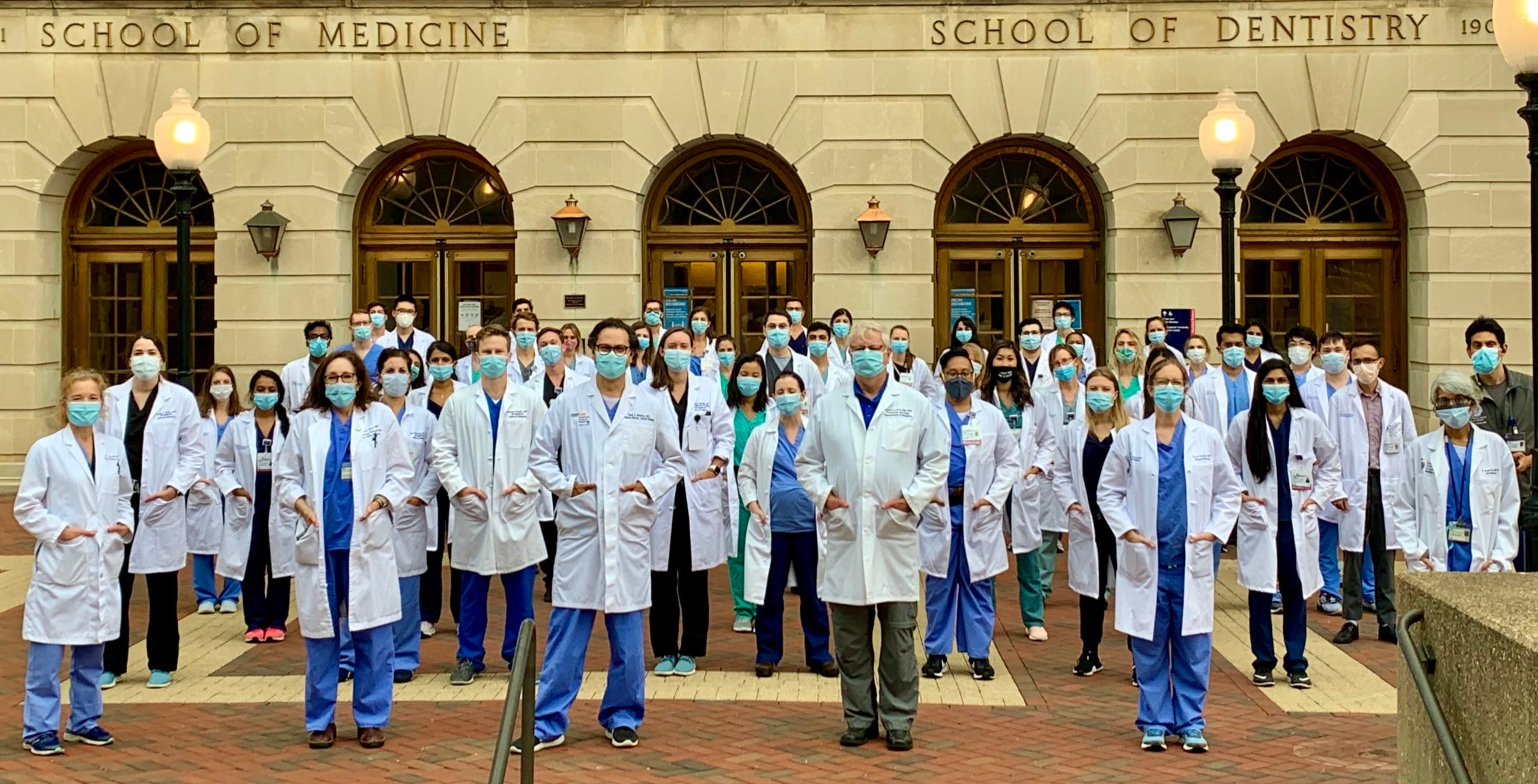 MedStarGeorgetown University Hospital Internal Medicine Program (Washington, DC)
Program number: 1401021091
We are the internal medicine residency program associated with Medstar Georgetown University Hospital, the primary teaching hospital for the Georgetown University School of Medicine. We are located adjacent to the School of Medicine on the campus of Georgetown University.
Our program offers superb training in one of the finest Medical Centers in the country. Our residents rotate through a variety of clinical venues, both inpatient and outpatient, in the community and at tertiary care centers, while working with top notch clinicians, educators, and researchers. Our program will train you to be a well-rounded internist while preparing you to succeed in medicine for years to come.
Top reasons for #WhyGeorgetownIM:
Most recognized academic hospital in Washington metro area
Emphasis on teaching including morning reports, noon conferences, Argy elective
4 + 2 + 2 block schedule
Michael Adams Clinician Educator (MACE) Track
Global Health Track
Research: Numerous opportunities for research at Georgetown University, Lombardi, & NIH as well as the public health sector in DC 
Extraordinary diversity of living and working in DC Metro region. We have colleagues from across the country and around the world caring for people from all over the globe.
Located in Washington DC with access for Health Policy & rotations at the NIH
Magnet Nursing – phenomenal nurses with a great collegial relationship
Access to our Liver Transplant Center, Lombardi as the primary Oncology center, and Medstar's Heart & Vascular Institute for advanced cardiac therapies – all preeminent in the region
(And certainly not least!!) Amazing family of doctors that excel in the fellowship match
Follow us on Social Media to learn #WhyGeorgetownIM

Twitter: @gtown_medres
Instagram: @gtown_medres
Contact Us
Please feel free to contact us if you have questions about the Internal Medicine Residency Program or would like or visit us in person.
Sours: https://medicine.georgetown.edu/education/im-residency/
MedStar Georgetown - NIH Neurology Residency Program (MGNNR)
Structure and Training
NINDS/NIH has partnered with MedStar Georgetown University Hospital (Georgetown) to start a specialized AGCME accredited neurology residency training track. The goal of this training program is to create a unique clinical experience and research training opportunity that will develop future leaders in neuroscience research.
Residents, who are selected for the 3-year program, will rotate through various hospitals participating in the Georgetown University Hospital system and neurology residency program for their clinical training. In addition, starting as early as their first year of neurology (PGY2), residents will rotate through the NIH clinical center and will be paired with specific basic or clinical research labs and mentors of their interest and choice. Over the period of their residency and in particular their final year, they will spend a majority of their time at the NIH advancing their research project and learning related techniques and methodologies.
Eligibility and Application
Medical students considering a neurology residency and who have a strong interest in research are encouraged to apply. This track offers one position per year. Applicants will apply through the Georgetown Neurology residency application process, more information can be found at: http://neurology.georgetown.edu/education/residency/application.
Georgetown Neurology participates with the National Residency Match Program (NRMP). Georgetown is an advanced Neurology Residency Program and applicants may need to also apply separately for an internal medicine PGY1 position.
All applications are processed through the Electronic Residency Application Service (ERAS). Applications for the Neurology Residency Program must be complete and submitted by ERAS Deadline. 
For more information about the MedStar Georgetown - NIH Neurology Residency Program, please e-mail Dr. Omar Khan, Assistant Clinical Director of Education.
Sours: https://research.ninds.nih.gov/employment-training/clinical-fellowship-and-residency-programs/medstar-georgetown-nih-neurology
Radiation Oncology Residency Program at MedStar Georgetown University Hospital
Residency Director: Christopher Grunseich, MD, NIH National Institute of Neurological Disorders and Stroke
Residency Co-Director: Laxman Bahroo, DO, MedStar Georgetown University Hospital
Overview
The National Institutes of Health has partnered with MedStar Georgetown University Hospital (Georgetown) to offer a specialized ACGME accredited neurology residency training track. The goal of the training program is to create a unique clinical experience and research training opportunity that will develop future leaders in neuroscience research. The program allows for the resident to participate in one of two training tracks: The Clinical Scholar training track and the Clinician Scientist training track.
The Clinician Scientist track allows the resident to spend a significant amount of training performing research at the NIH, as well as time to learn the clinical skills of neurology at Georgetown University Hospital. The resident will select a research mentor and project that will be developed during their PGY2, 3, and 4 years of residency. The Clinician Scholar track allows for the neurology resident to use their elective time at the NIH to similarly select a research mentor and project.
The program is unparalleled in several respects by; training residents in an excellent neurology teaching hospital, allowing residents the opportunity to study neurological diseases with deep clinical and molecular phenotypic characterization, providing the opportunity to train with world-class neuroscientists and physician scientists who are experts in their fields, and encouraging the use of professional development tools such as a mentoring committee that will assist with career planning. The residents will learn and apply the necessary research methodology, skills and knowledge to pursue a career as a clinician scientist. The research emphasis in the intramural program includes the study of the pathophysiology of disease, therapeutics development, and rare disease research.
Program Structure
Trainees spend a total of 3 months during their PGY2 and 3 years at the NIH to identify a mentor and establish a research project. The resident spends an additional eight months during their PGY4 year performing research. A diverse array of neuroscience research programs are available for the resident to choose from including neuroimmunology, cell biology, neuronal development and plasticity, neurogenetics, functional and molecular imaging, and integrative neuroscience. Clinical research programs include neurovirology, muscle disorders, motor neuron diseases, movement disorders, stroke, surgical neurology, autonomic disorders, epilepsy, clinical neurophysiology, neurorehabilitation, and neuroimaging. The resident completes training in clinical neurology during this time with clinical rotations at Georgetown University Hospital.
Throughout the program, trainees may attend a number of didactic courses, including: clinical neuroscience grand rounds, neuroscience seminar series, consultation rounds, the principles and practice of clinical research class, the principles of clinical pharmacology class, and workshops in grant writing, statistics, and career development.
Application
Applications must be submitted through ERAS. The MedStar Georgetown-NIH neurology residency program is highly competitive and accepts only one candidate per year. The program participates in the National Resident Matching Program (NRMP); applications must be submitted to the MedStar Georgetown-NIH Neurology Residency Program. Competitive candidates will be invited to interview at the NIH and Georgetown on consecutive days. Acceptance decisions are announced in March through the NRMP. Appointments to the Program begin on July 1.
Sours: https://www.cc.nih.gov/training/gme/programs/mgnnr_neurology.html
Residency programs georgetown
Residency Program Overview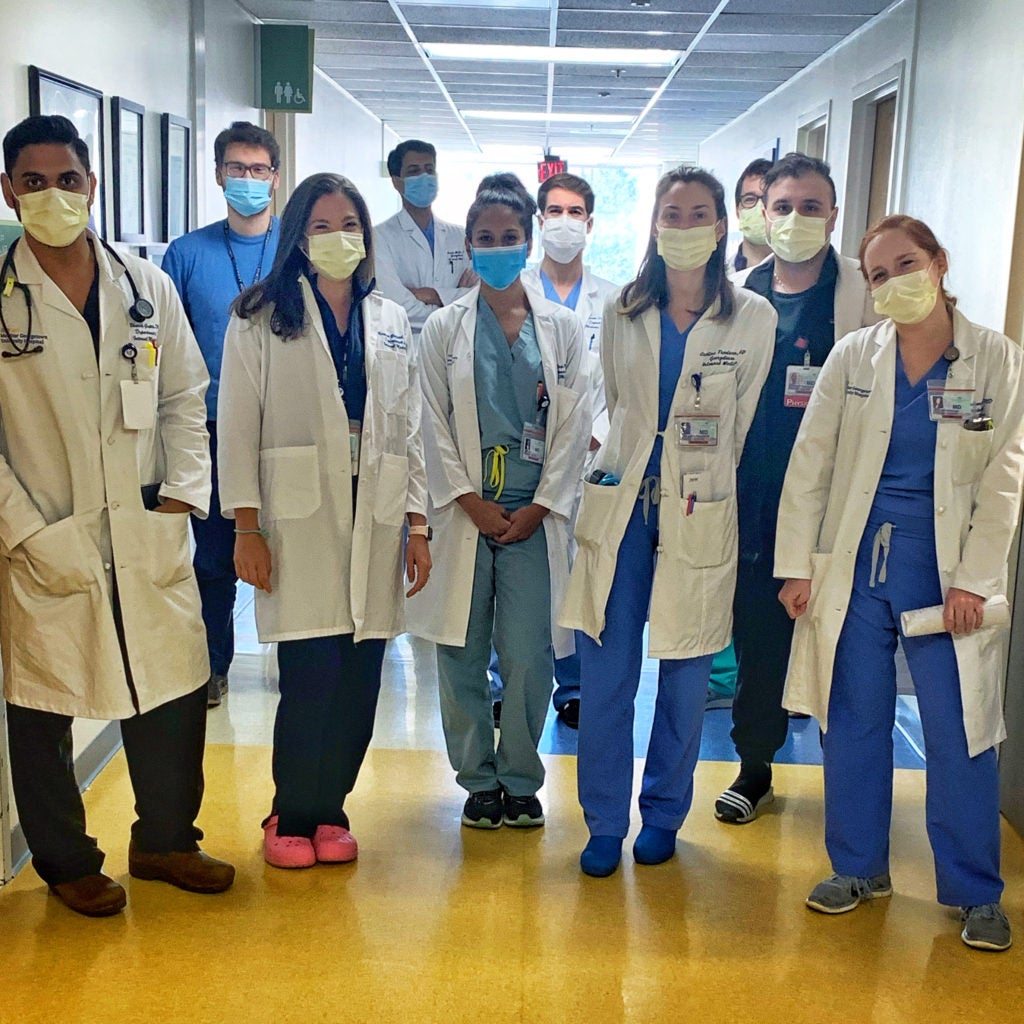 Mission Statement
The Department of Medicine will educate and train Internal Medicine residents to be knowledgeable, skillful and professional in the art and science of medicine.
The Department of Medicine and the residency program recognize education as one of three vital missions of this Medical Center, along with patient care and research.
We will work to achieve the goal of superior resident training in Internal Medicine, as evidenced by faculty evaluations, superior patient care and competence in Internal Medicine certification (the ABIM exam).
The promotion of future academicians is vital to the maintenance of excellence in the profession of medicine. We will strive toward a goal of educating and training future world class practicing physicians, researchers and educators who will maintain the ideals and commitment to excellence of this department, the Medical Center and Georgetown University. Based upon the educational mission of the Department of Medicine, the internal medicine residency has designed the curriculum for the purpose of training residents for future careers in internal medicine.
---
Georgetown is unique because it is one of the few programs that allowed rotations at a variety of different sites – including Georgetown Univ Hospital, Washington Hospital Center, the VA, Virginia Hospital Center, and even Inova Fairfax or the NIH.  By the end of residency, you will get exposure to every different patient populations, EMRs, and types of health systems.  This allows you to make important career decisions right off the bat in residency

Dr. Harrison Winters, PGY-2
---
The Internal Medicine residency consists of the following academic structure and design:
Educational leadership, including
Chairman – to support and oversee all the missions of the department
Vice-chair for education – to oversee all educational endeavors within the department, including resident, student and fellow education
Internal medicine program director and associate program directors
Fellowship directors
Chief residents
Administrative staff
These individuals work together to achieve the mission as outlined herein, to meet the requirements of the ACGME, to monitor developments within the residency program and to proactively make programmatic changes necessary to maintain the highest standards of academic excellence.
Please note: The MedStar Georgetown University Hospital/Washington Hospital Center Program, Washington, D.C. is is a separate residency program located at our Medstar partner hospital – Washington Hospital Center.
Curriculum
A defined curriculum, as specified by the Accreditation Council for Graduate Medical Education (ACGME), is available to all residents, and includes those specific areas of knowledge, skills and behaviors which are inherent to the practice of internal medicine and necessary for academic excellence. The department and the residency are responsible for continuous review and modification of the curriculum to meet the changing field of medicine. The curriculum will be administered to train residents in the ACGME's six general competencies, namely, patient care, medical knowledge, practice-based learning and improvement, interpersonal and communication skills, professionalism, and systems-based practice.
Formal Evaluative Process
The residency provides both formative evaluation (feedback) to each resident on a regular basis, for the purpose of reviewing and improving performance to date. In addition, there is a summative evaluation, prepared by the program director, at the conclusion of the residency for each resident. These types of evaluation must meet the criteria as outlined by the ACGME.
Programmatic Evaluation
The residency maintains open communication between the residents and the administration for the purpose of reviewing programmatic problems as well as programmatic excellence. There is a formal process for residents to both document these issues in writing as well as openly discuss these issues with the departmental leadership for the explicit purpose of making necessary improvements to the academic program. In addition, the department keeps a record of each item discussed, including an expected timeline for when action will be taken and what improvements have been made to remedy the situation. This documentation is readily available to the department leadership as well as each resident.
Mentorship
The Department has a specific format for resident mentorship, to include career guidance, academic guidance and regular performance reviews. There are avenues for career development and assistance for residents pursuing fellowship training, research, and/or careers in clinical practice and academics.
Sours: https://medicine.georgetown.edu/education/im-residency/overview/
How I got into Georgetown University - Graduate School ( process, advice, tips \u0026 more)
.
Now discussing:
.
503
504
505
506
507