DIY Video Studio is supported by its readers. Please assume links on this site are affiliate links or ads, and that I get commissions for purchases made through these links. As an Amazon Associate, I earn from qualifying purchases. Thank you if you use any of the links.
If you want to start making YouTube videos, using your iPhone is a terrific way to start.
Putting your iPhone to work as a video camera is one of the easiest ways of producing videos. Plus, you only need a few inexpensive accessories to get going, one of which is a budget lav mic for iPhone use.
Before buying lots of expensive gear, like video lights, fancy backgrounds, and a gimbal, try to keep things as simple as possible.
To start making good marketing videos all you need is your phone, a tripod, and a good budget lavalier mic. The trouble is if you've never made videos before, how do you know what's a good budget lav microphone?
Fortunately, I've found three good budget iPhone lav mics and I've tested in a real-world environment.
Last update on 2021-10-15 / Affiliate links / Images from Amazon Product Advertising API
What are lavalier microphones used for?
Lavalier microphones

, also known as lav mics, lapel mics, and clip mics, are used to record clear audio from you or your subject.
Since they are normally placed on or under clothing, they are close to your mouth, so your voice will be much louder than any background noise.
Lav mics are frequently used in video, television, and theater productions. This is because they tend to be unobtrusive since the microphone capsule is small and can be hidden on the talent.
Although the lav mic can be hidden beneath or between layers of clothing, frequently on TV news a lavalier microphone will be attached to a tie, lapel, or shirt.
Can I use any lav mic for iPhone videography?
No, you can't use just any lav mic for iPhone video production.
Not all lavalier mics are made equal when it comes to iOS devices like your iPhone or iPad.
It usually comes down to the connector at the end of the microphone cable.
For instance, both my Audio-Technica ATR 3350 lav mic and my MOVO LV1 lav mic have 3.5mm jacks. But only one mic will work directly with my iPhone SE's headphone socket.
Here's the boring technical bit, but please read on. It will help you understand why some lav mics will work with your device and others won't.
A microphone with a TRS [Tip Ring Sleeve] jack won't work with an iPhone. But a lav mic with a TRRS [Tip Ring Ring Sleve] jack will work.
Check out the image below that shows the difference between TRS and TRRS jacks.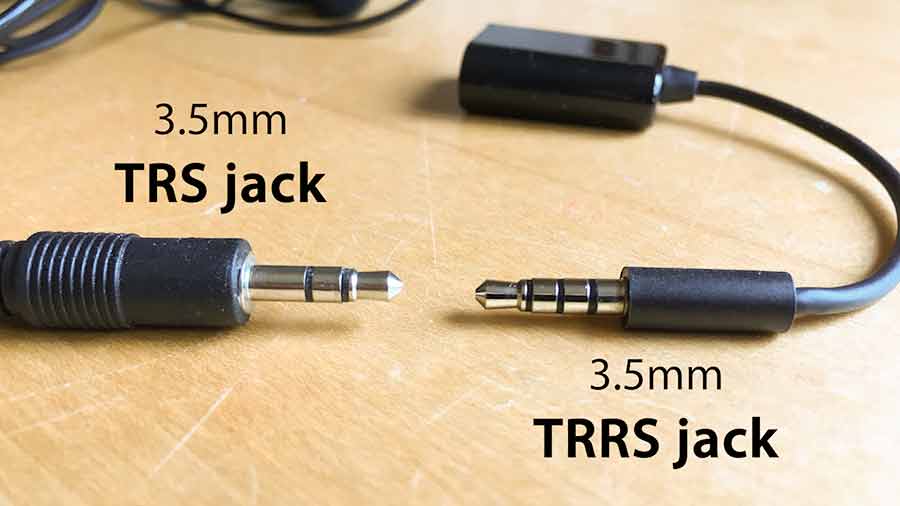 Fortunately, you can get adapters to effectively make a TRS jack work with your iPhone. However, check the product details to make sure that the microphone will work with your phone.
For a more detailed explanation of audio jacks check out CableChick's article Understanding TRRS and audio jacks

.
If you have an iPhone 7 or later, you won't have a headphone socket. However, you will have a lightning connector.
But you should still be able to record with a lav mic by using the lightning-to-headphone adapter that came with your phone.
Plug the adapter into your iPhone's lightning socket and then plug in your 3.5mm TRRS mic jack. If your microphone has a TRS mic jack you'll also require a TRS to TRRS adapter.
Incidentally, the Sennheiser Apogee ClipMic

Digital comes with a lightning connector as standard. You can plug it straight into the lightning socket of your iPhone.
Although the Sennheiser Clip Mic is pricey it does produce beautiful sounding audio. If you can afford it and really want one of the best microphones for iPhone recording it will do a fantastic job.
A more affordable lav mic for iPhones is the Comica CVM-SIG.LAV V05 MI. It's available now on Amazon through this link

.
Back to the budget lav mic for iPhones
In Budget Video Production

, a Udemy course I co-instruct with Ken McGaffin on Udemy, I recommended the MOVO LV 1 and Audio-Technica ATR 3350is lavalier microphones.
Both are excellent choices for a wide range of cameras, smartphones, and digital audio recorders. However, I now have another budget-priced lavalier mic I would recommend for video recording iOS devices. It's the Power DeWise lavalier microphone. So, let's see how these mics compare.
The best budget lavalier microphone for iPhone audio test
For this real-world iPhone microphone review, I recorded with each lav mic on an iPhone SE. The camera app was FiLMiC Pro 6. To compare the output level from each microphone I kept the audio level slider in FiLMiC Pro at the same position for each recording.
The iPhone was mounted on a mini tripod and placed about 30 inches (75cm) in front of me. When testing the lav mics they were attached to my shirt. The mic to mouth distance was around 6 to 10 inches (15 to 25 cm).
The audio recordings have not been processed and the levels have not been normalized. What you'll hear is exactly what came straight out of FiLMiC Pro.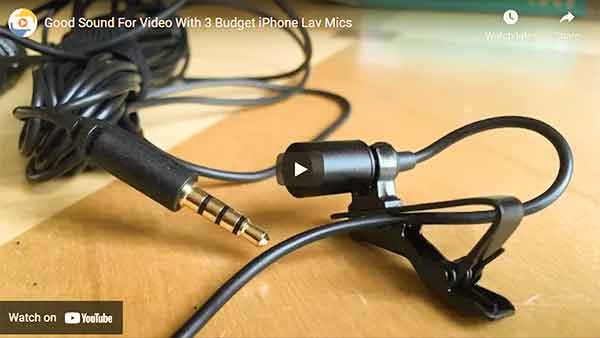 That's the lav mic for iPhone recording test done. But before you decide which of these iPhone lavalier microphones was best, consider a few details.
Mic output level
The mic output level for the speech varied quite a bit across the three budget lavalier mics and the iPhone's internal mic. My voice peaked between -18 and -24 dB on the iPhone, although that's not surprising considering it was about 30 inches from my mouth. The Audio Technica was surprisingly low, my voice peaking between -12 and -18 dB. Next was the MOVO LV 1 peaking between -6 and -12 dB. The Power DeWise had the highest output, my voice peaking between -3 and -9 dB.
So, do the numbers matter?
Although the output from the mics did vary, they were all acceptable. The lowest could be boosted with FiLMiC Pro's audio level slider and the highest could be reduced in the same way.
Even if you recorded at the levels mentioned about it would be easy enough to adjust in your video editor. Which brings me to noise.
Background noise
To make a fairer on any background noise I normalized each recording to the same level.
To be honest, I didn't notice a huge amount of self-noise from any of the microphones. At least not enough that it would put me off using any of them. The one that did seem a little noisier than the rest was the Audio-Technica. That was a bit of a surprise for me. Out of the three lav mics being tested, I would have regarded Audio-Technica to have the best reputation.
The background noise sounded not unlike distance road noise. No doubt some of the background noise was exactly that. So it was difficult to tell any self-noise apart from the ambient background noise. If necessary, the noise can easily be cleaned up in an editor, but I probably wouldn't bother.
What I did notice with the Audio-Technica lav mic was that occasional mouth clicks became noticeable after normalizing the recording. That's something I didn't notice with the other microphones. The clicks aren't a huge worry since they can easily be fixed in an editor, such as Adobe Audition.
Frequency response
I'm not going to give data for each of the mics. Even where data is available on the packaging, I think it's more important to let your ears judge.
My personal preference is for a brighter tone to my voice recordings. If that were the only consideration, I would say the iPhone internal mic was the winner. However, the benefits of using a budget lavalier mic would bump the iPhone's internal mic down to the last place.
The more bassy tone of the lav mics can easily be adjusted. A little high-end sparkle and a slight roll-off below 1kHz makes a significant difference to all three lavalier mics. To give your voice a bit more presence, apply the multiband compressor in Adobe Audition with the Broadcast preset. You will need to ease it off a little, , you'll end up sounding too much like a radio presenter.
The lav mics in my order of
Last update on 2021-10-15 / Affiliate links / Images from Amazon Product Advertising API
Taking and price into account I would put the microphones in the following order.
PowerDeWise
MOVO LV 1
Audio-Technica ATR3350is
iPhone internal microphone
For me, the Power DeWise was number one because of the reasonable sound quality and high output level. That's going to be a benefit if you or your interview subject are softly spoken. I could be confident that if I had to crank up the input level on the iPhone that I wouldn't end up with a noisy recording.
To be fair, the MOVO LV 1 was only slightly behind the PowerDeWise. It is a solid performer and I've used it often with other cameras, video recorders and digital audio recorders. I wouldn't hesitate to plug the MOVO into my iPhone and recording.
I put the Audio-Technica in third place purely because of the surprisingly low output level. It's something I hadn't notice when using it on my other cameras. I certainly wouldn't discount using the Audio-Technica and have used it with the MOVO to record interviews.
Finally, the iPhone's internal mic. Yes, I know it's not a lav mic but it was my baseline microphone. It sounded OK, albeit at an extremely low level. However, it will only sound like that when at arm's length for a selfie video. If I move while presenting the sound quality will change as my distance to the mic varies. With the lav mics, my mouth to mic distance stays the same, so the sound quality remains constant.
I'm a little surprised at the result, especially since Audio-Technica is a well-established name in audio products. I didn't expect to like the Power DeWise microphone as much as I did. If you want to keep your video making inexpensive, the Power DeWise lav mic is a good budget choice.
UPDATE: Since first writing this article I have bought the Purple Panda Lav Mic. It's a good contender if you are looking for a lavalier microphone that will connect to almost ANY recording device. Although it's inexpensive, the sound quality is very good and the range of recorders it will work with is unsurpassed. To see the full specifications, see my article Purple Panda Lav Mic Full Specs and accessory list. To see how it connects to almost any device, see my article Purple Panda Lavalier Lapel Microphone: Not Working Fix.
Afterthought on the iPhone's internal mic
As I mentioned earlier, I included the iPhone's internal microphone to have a baseline reference. It produced the quietest recording of my voice, peaking at between -18 and -24dB. That's not surprising considering the iPhone was about 30 inches from my mouth instead of about 8 inches for the lav mics.
However, in this test, the iPhone recording was surprisingly good. After boosting the level by 16dB and adding just a little bass the recording sounded nicely bright and natural. The result was almost as if I had been using a boom mic for the garden shoot.
So is it all hogwash that you can only record decent quality audio by not using the internal microphone on your iPhone, video camera, or DSLR? Not really. You must remember I shot the test outdoors in my garden. Consequently, there were none of the s you would expect when shooting indoors. At more than arm's length, the iPhone mic would start sounding poor.
If you are interested in getting any of these budget-priced lavalier microphones they all cost about the same. I've searched for the cheapest listing for each mic on Amazon and include the links below.
Sours: https://www.diyvideostudio.com/budget-lavalier-mics-for-iphone/
smartLav+
Broadcast quality, professional-grade Lavalier Mic with TRRS Jack
High-quality omni-directional condenser capsule
Discrete 4.5mm miniature microphone
Compatible with iOS devices and select Android devices*
Kevlar® reinforced cable
Includes wind shield and durable mounting clip
24 month warranty when you register your microphone
The smartLav+ is a broadcast-grade wearable microphone designed for use in a wide range of film, television and broadcast scenarios, or wherever broadcast quality audio is required in a discreet, portable format without the complication and expense of additional wireless equipment.
With the smartLav+ the user simply mounts the microphone on the talent, connects it to a smartphone or tablet headset jack and records via the RØDE Reporter App for iOS, or any other audio app of their choice.
By employing a professional quality omni-directional condenser capsule the smartLav+ picks up sound equally from all around the microphone, allowing for versatility when mounting and ensuring a high degree of user-friendly operation.
A foam pop shield is supplied to minimise wind noise and vocal plosives (hard 'b', 't' and 'p' sounds), as well as a durable mounting clip with in-built cable management. Its 1.2m (4 ft) long Kevlar® reinforced cable ensures that you never stretch or snap your microphone under normal usage conditions.
The smartLav+ is compatible with any audio app that accepts input from the headset connection, however it has been designed to pair perfectly with RØDE's RØDE Reporter app for Apple iOS devices. RØDE Reporter turns the user's iOS device into a fully-capable field recorder, with the ability to publish recordings to a range of platforms direct from the app.
Sours: http://www.rode.com/microphones/smartlav-plus
Lavalier microphones are also called lapel mics. They are small and clip to your shirt, collar or tie. The great thing about lavalier mics is that they allow you to record hands-free.
Once you have it positioned correctly, you won't even have to think about the microphone. You can just focus on the content you are producing.
Because they are small and unobtrusive, they are great for video as well and are commonly used with DSLR cameras and iPhones.
Lavalier mics are commonly used by sports anchors, news reporters, conference presenters, churches and more. They make a great option for podcasting on the go or creating YouTube videos as well.
See our top YouTube microphone picks (all different styles)
Lav mics come in both wired and wireless options, both having their pros and cons. We'll start by highlighting the best lavalier microphones in 2021 for a variety of budgets in the wired configuration.
Quick Overview: Best Lavalier Microphones
IMAGE
PRODUCT

Broadcast quality
High-quality omni-directional condenser capsule
Professional-grade lavalier mic with TRRS jack

VIEW ON AMAZON →

1/8" (3.5 mm) TRRS connector plugs
Sleek, miniature housing
Best-in-class in signal-to-noise ratio

VIEW ON AMAZON →

Best For DSLR

Rode RodeLink Filmmaker Kit

Able to constantly monitor and hop between frequencies
OLED display
Includes an omnidirectional lavalier microphone

VIEW ON AMAZON →

Sennheiser AVX – MKE2 Lavalier Pro Set

Ultra compact AVX receiver
AVX switches on and off automatically with the camera
AVX automatically sets input sensitivity for optimum recording levels

VIEW ON AMAZON →

Best For Live Performances

Sennheiser XSW 2-ME2-A

Unobtrusive clip-on microphone
True diversity receiver
Fully tunable over a wide range of UHF frequencies

VIEW ON AMAZON →

Operate up to 4 compatible systems
Best-in-class intelligent lithium-ion battery
Intelligent frequency management

VIEW ON AMAZON →

Best Bluetooth

Sony ECM-AW4

Interactive communication
Two-way communication, up to 150 feet from the camcorder
Shoot while still talking to each other

VIEW ON AMAZON →

Uses bluetooth technology
Generally works with any app that support a bluetooth microphone
Get great audio with your smartphone videos up to 65 ft away

VIEW ON AMAZON →
Best Wired Lavalier Microphones
Rode smartLav+
The Rode smartLav+ is one of the best lavalier mics for a smartphone. You can use it with a DSLR or audio recorder, but you may need a TRRS to TRS adapter like the Rode SC3.
The smartLav+ has great sound and build quality, which is rare for devices of this size. It is an omnidirectional condenser mic, meaning it picks up sound from all angles. It's built with a windscreen to reduce wind noise and plosives. The cable is Kevlar-reinforced and the clip is strong so you don't have to worry about it falling off.
Rode created their own iPhone app for this mic called the Rode Rec (sorry Android users, but it still works with any recording app). It comes with some standard EQ settings and the ability to export to SoundCloud and DropBox.
Interested in iPhone microphones?
If you plan to Snapchat regularly or do Facebook Live's or Periscopes, get this mic.
For people doing interviews, they just came out with the Rode SC6-L Kit that comes with two smartLav+'s and a Lightning adapter.
Get Price On Amazon
Shure MVL
Likely the most direct competitor to the SmartLav+ above, the Shure MVL is an omnidirectional condenser lav mic with a 3.5mm TRRS connection for smartphones or tablets.
Just like the SmartLav+, you'll need a TRRS to TRS adapter to use this with DSLRs or digital recorders. You'll notice many of the poor reviews are because people weren't aware of the differences between 3.5mm inputs.
No batteries are required, the cord is about 52″ long, it has a great dynamic range, and a low self-noise level. It's really a great option for a fair price.
The frequency response ranges from 45 Hz to 20kHz and the package includes a windscreen, clip, and carrying pouch.
Audio-Technica ATR3350iS
The Audio-Technica ATR3350iS is another lav mic that is marketed as "for smartphones" but it will work with a DSLR or audio recorder as well. It comes with an adapter to plug into the headphone jack of smartphones.
The cable is nearly 20-feet long and this a big step up from the built-in phone mic for only $30 or so.
The battery lasts about a month with heavy use and it comes with a windscreen.
I've used this outdoors near a river and it barely picked up the background water sound. This is a great choice if you want a longer cable.
Get Price On Amazon
Giant Squid Audio Lab
Crazy name, I know. The Giant Squid Audio Lab Omnidirectional Mic gets great reviews and has great sound quality for a sub-$50 mic.
It clip is metal and strong so it will stay in place. It comes with a windscreen, although it doesn't always stay in place.
This mic uses a standard 3.5 mm microphone jack, so it's not recommended for smartphones, but works great with laptops, DSLRs and digital recorders.
Get Price On Amazon
Sony ECM-44
The Sony ECM-44 is a step up when compared to the previous wired lavalier mics. It uses an XLR connector, which means you'll need a mixer, USB interface, or another device (like a Zoom recorder) with an XLR input. These can easily be used both on stage or with a portable Zoom recorder.
It comes with 2 metal clips: one clip for a single mic and one clip for dual lav mics. The wire is thick and sturdy and it has the option to use battery power.
The sound quality is accurate and feels natural – although you should consider this a cross between the above "entry-level" mics and more professional models (below).
Get Price On Amazon
Rode Lavalier
The Rode Lavalier is a high-quality lapel mic that will give you broadcast quality audio. It uses Rode's proprietary MiCon connector system that allows you to change how you plug it in (XLR and 3.5mm stereo are common choices) as well as the option to get a 4′ or 10′ MiCon extension cable. You will need to get a connector when you purchase the microphone as it doesn't come with one.
It does come with a water-resistant storage case, pop filter, windshield, clip, and has a 4-foot cable.
I actually recommend you look at our top choice in the wireless section as their RodeLink Wireless Filmmaker Kit comes with this mic, making it a killer deal.
Audio-Technica AT899 Subminiature
Our next wired lavalier mic recommendation is the Audio-Technica AT899 Subminiature. It uses phantom and battery power, has a low profile and has amazing sound quality (don't be fooled by its small size). This mic, as well as the next few, are a big step up in terms of sound quality – and price.
The microphone is 5 mm in diameter and is easily hidden. It comes with full complement of accessories:
clothing clip
viper clip
magnet clip and lanyard (black models only)
windscreens
element covers
interchangeable single and double mic holders
This mic also uses an XLR connector and comes with a 9.8-foot cable. It is built exceptionally well – as are the accessories.
Get Price On Amazon
Sony ECM77B
The Sony ECM77B is another professional-level lav mic. It is an industry standard and has been around a long time. Many people use them in TV studios and for interviews.
Check out our post dedicated to interview microphones of all styles.
The sound quality is excellent – full and natural without buzz or hissing. It also has excellent frequency response ranging from 40Hz – 20kHz. It is powered via phantom power or a AA battery. The ECM77B is extremely durable and meant to be taken on the road and will withstand a beating.
If you're doing an interview show and you want something small to travel with, this is a great choice.
Get Price On Amazon
Sennheiser MKE2-PC
If you want to step up another notch, the Sennheiser MKE2-PC is your mic. It has a wide 20 Hz – 20 kHz frequency response, the microphone is only 4 mm wide and is water-resistant.
The sound quality is amazing and it does an excellent job of reducing background noise. This is a great lav mic for both indoor and outdoor use – in nearly any temperature – and the stainless cable is made to last.
Get Price On Amazon
This mic doesn't come with a clip, so you'll definitely need to get the Sennheiser MZ2 Accessory Kit for $40, but it comes with a nice padded carrying case for both the MKE2 and the accessories:
Best Wireless Lavalier Microphones For DSLR Cameras
Now we're going to look at wireless lavalier systems designed specifically for DSLR video cameras, but most of these are flexible enough for many different uses.
Rode RodeLink Filmmaker Kit
The RodeLink Filmmaker Kit is easily my favorite wireless lav mic for DSLRs. It is easy to use and set up and will sound great at 300 feet away or more, depending on line of sight and other wireless signals being used nearby. As you can see, it comes with a transmitter, receiver, and a lavalier microphone.
The microphone itself usually sells for over $200, so this entire kit being only about $400 is amazing!
It uses a 2.4GHz digital signal, has one-button pairing, is built solid, and looks great!
Check Current Price On Amazon
Sennheiser AVX – MKE2 Lavalier Pro Set
Microphone sound familiar? I recommended the MKE2 above in the wired section, but this is a wireless set designed for film. I've also recommended the AVX wireless system as one of the best handheld wireless microphones for DSLRs.
Combine all that together and you have the Sennheiser AVX Digital Wireless MKE2 Lavalier Pro Set. It uses the 1.9GHz range so it doesn't need a license and the transmitter plugs into an XLR port. They also have a version that uses the ME2 lav mic for a couple hundred dollars less.
Sennheiser XSW-D Portable Lavalier Set
Just released in January 2019, the Sennheiser XSW wireless lavalier set is almost too simple.
The size of the transmitter and receiver is much smaller than the RodeLink, but you only get a simple LED light to indicate if it's paired.
Either way, it's small, sounds great, and is really easy to use, making it easy to throw in your camera bag.
This set includes a ME2-II clip-on lav mic – which you can use without the wireless system if you want. You can also get the same system without the microphone for $50 cheaper.
Up to 5 separate devices can be used at once (in the same location), but you'll need a transmitter and receiver pair for each device.
Saramonic Dual Wireless Lavalier Microphone Bundle
The Saramonic Dual Wireless VHF Lavalier Microphone Bundle comes with 2 transmitters, 2 receivers with lavalier mics, and an audio mixer for DSLR cameras. As you can see, the antennas are fairly long, so you will need to make sure they can be hidden and kept out of your shot.
It's not the highest quality equipment, but it works well and is a great value.
Best Wireless Lavalier Microphones For Live Performances
I've recommended several handheld wireless microphones, so I'm going to try to recommend wireless lavalier microphones that would complement the suggestions there. They will use the currently, as of 2018, allowed frequencies and match the frequency ranges I've suggested before so you can easily build out a live wireless system.
Sennheiser XSW 2-ME2-A
I recommended the handheld version in another post. The Sennheiser XSW 2-ME2-A is the wireless lapel version that would fit right in. You can mix and match up to 12 of these (they also have headset, instrument, and a handheld condenser option) and it has automatic frequency management and sync, along with being rack mountable.
Shure GLXD14/93
I'm a big fan of Shure wireless systems, and the GLX-D series D14/93 is a digital 2.4GHz system with a range of up to about 200 feet. The WL93 microphone is an omnidirectional condenser lavalier and has a windscreen. The bodypack uses an intelligent lithium-ion battery that can be used for up to 16 hours at a time.
There is also a GLXD14/85 that uses the WL185 cardioid lav mic which is great to reduce ambient noise.
Sennheiser EW 512 G3-A
The Sennheiser EW 512 G3 also uses the MKE 2 lapel condenser microphone. There is an auto-lock function so you can't accidentally change the settings, a battery indicator on both the receiver and transmitter, and automatic frequency scanning. There is also an Ethernet port for connection to Sennheiser's Wireless Systems Manager software.
Many people also swear by the Countryman B6 lav mic which is compatible with this receiver.
Best Bluetooth Lavalier Microphones
Bluetooth audio is more compressed than other wireless formats, but for vlogging and less pro-level recording, these wireless Bluetooth lav mics will work great.
Sony ECM-AW4
The Sony ECM-AW4 is a Bluetooth lavalier mic kit that offers clear audio for use with anything with a 3.5mm mic input, including digital recorders and DSLRs.
It has a built-in microphone, but you can also plug in any 3.5mm TRS microphone (like the Giant Squid above, for instance) if you want to use a better mic. If you plug in an external mic, handling noise will be greatly reduced as well.
It also comes with 2 earpieces for monitoring, TRS cable, pouch, and strap.
Hey Mic!
The Hey Mic! will work with any device that can connect and record with Bluetooth.
Pretty much every smartphone has Bluetooth, so this is a great option to have a wireless lav mic for your iPhone or Android.
On an iPhone, you may need to use a 3rd party video recording app that lets you use the Bluetooth connection as the input device.
Wireless Lavalier Mics For Smartphones
Comica CVM-WS50
I recently found this awesome combo that includes a tripod, transmitter with clamp, receiver, and lavalier mic.
Check out the Comica CVM-WS50 on Amazon.
They also have a model for about $30 more that includes a handheld Bluetooth remote.
Rode Wireless GO
Out of the box, the brand new (April 2019) Rode Wireless GO is set up for DSLRs or audio recorders, but if you get the SC7 cable it'll work great as a wireless mic for an iPhone or Android!
It has a built-in microphone and a 3.5mm TRS input with plug-in power so you can use any of your wired lav mics as well.
There are 3 adjustable gain settings (0dB, -6dB, and -12dB), an easy-to-read LCD screen, USB-C ports for charging and firmware updates:
In the box you also get 2 furry windshields, an SC2 coiled TRS cable, a USB charging cable, and a pouch to make carrying everything easy.
Samson Go Mic Mobile Lavalier System
Samson also has great kit if you need a wireless lavalier mic for your iPhone or Android.
The Samson Go Mic Mobile Lavalier System includes all the cables you need to connect to either a smartphone or DSLR.
It uses the 2.4GHz digital spectrum, works up to 100 feet, and has an optional handheld mic you can get too.
Categories MicrophonesSours: https://www.podcastinsights.com/best-lavalier-microphones/
Best Lavalier Microphone - Pro vs Cheap iPhone Mic
BY-M2
The BOYA BY-M2 Lavalier Microphone helps capture a clear and high-quality sound directly to all kind iOS devices through Lightning port, such as iphone, ipad etc. The product consists of 2 parts, a male 3.5mm TRS to lightning adapter cable and a lavalier mic with 3.5mm female connector.

Omnidirectional clip-on microphone, unleash your potential
With Intelligent Noise Reduction, BOYA BY-M2 can provide better sound quality than those of built-in mics, an ideal choice for recording interviews, vlogs, presentations and more.

Apple MFi certified Lightning connector for iOS devices
With Apple MFi certified Lightning connector, BOYA BY-M2 suits iOS devices, to improve the sound quality.

More free length with 6m cable
With a long for 6m length cable and detachable design, BOYA BY-M2 can support any other microphone with 3.5mm TRS jack and more freedom for users, such as BOYA BY-MM1, BY-BM2021 etc.

Plug and Play, No battery required
With No battery design, BOYA BY-M2 is easy to record. Just Plug and Play, your remarkable sound will be preserved.
Sours: http://www.boya-mic.com/lavaliermicrophones/1393.html
Microphone iphone lavalier
EP033 Mini Plug Play Microphone Wireless Lavalier Mic For iPhone & iPad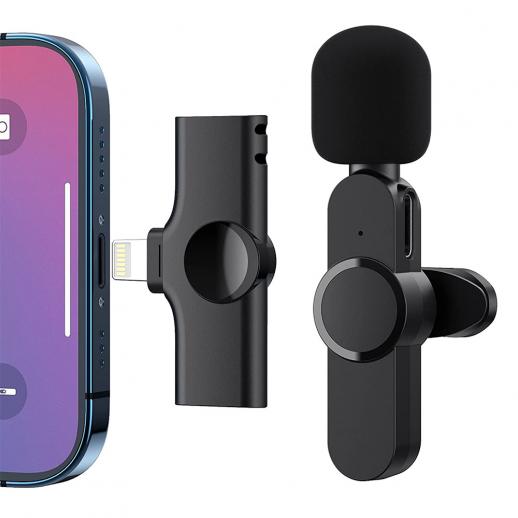 Free shipping to eligible country
Brand:K&F Concept
EP033 Microphone the innovative Lavalier Microphone is diffent from others, which includes transmitter and receriver, they will atutomatically connect.Using real-time auto-sync technology, which extremely reduce the video post-editing.
KF10.033
SKU:KF10.033
53.99https://www.kentfaith.com/GW01.0428_ep033-mini-plug-play-microphone-wireless-lavalier-mic-for-iphone-ipad
30-day refund or replacementMoney back guarantee
Secure PaymentMultiple payment options
• High-density spray sponge, high-sensitivity microphone, 360° no dead angle radio, fast response, fine radio, reduce the interference of the surrounding environment, and record every detail of the sound;
• High-performance wireless microphone, stable signal, obstacle-free distance of more than 20 meters, unlimited free recording; built-in noise reduction chip, strong anti-interference ability, effectively identify the original sound, and can still record clearly in noisy environments;
• Built-in 80mah battery, long-term battery life of 10 hours, short video recording, easy to cope in various noisy environments, worry-free shooting, to meet your needs for a day; wireless lavalier microphone, easy to wear, stable signal, clear sound, easy to record high Quality audio
• Get rid of the wire bondage, automatic pairing, no cumbersome operation, and automatic connection after power-on and plug in the receiver;
• Compatible with a variety of devices, support mobile phones, cameras, notebooks, etc., devices with microphone ports can be easily connected and used;
This microphone is a game changer for me
Terrible. Cheap. Won't connect
I am planning to buy another.
More than just a toy, nice.
I have bought from this company before and their customer service is excellent. The item I bought was complicated to use and they spent a lot of time helping me with the interface, the settings and the product itself. This item is easy to use and perfect for my needs. I am very happy with it and plan to buy more of them so everyone in my department can have one.
Excellent Customer Service
If you are going to hold your phone in your hand in a selfie mode then this mic won't add much to the audio quality. However, if you are holding your phone in a selfie stick or you put it on a stand and move around while recording your video then this mic is the perfect fit for you.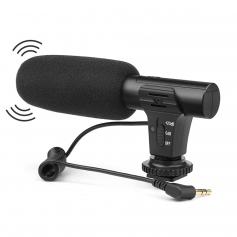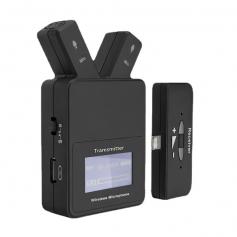 Rating
7 reviews.
66 reviews.
16 reviews.
27 reviews.
45 reviews.
427 reviews.
Price
$86.89 $53.99
$59.99 $39.99
$50.49
$64.99 $55.99
$25.99
$85.99 $65.99
Model
KF10.033
KF10.019
KF10.035
KF10.021
KF10.024
KF10.029
Sours: https://www.kentfaith.com/
JSSEVN Wireless Lavalier Lapel Microphone for iPhone iPad
Gialer SmartMic Wireless Bluetooth Microphone Lavalier Microphone for iPhone and Android, 50ft Wireless Lapel Microphone Smart Mic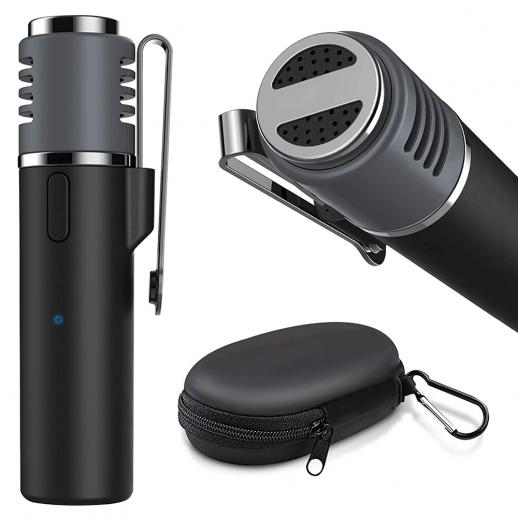 Free shipping to eligible country
Brand:K&F Concept
Free Shipping Worldwide. 30 Day No Reason Return. Wireless Bluetooth for iPhone and Android, 50ft Wireless Lapel Microphone Smart Mic easy to connect, covering 50 feet of Bluetooth signal. Can be used with any of your smartphones, including iPhone and And
KF10.018
SKU:KF10.018
66.99https://www.kentfaith.com/GW01.0151_gialer-smartmic-wireless-bluetooth-lavalier-microphone-for-iphone-and-android-50ft-wireless-lapel-microphone-smart-mic
30-day refund or replacementMoney back guarantee
Secure PaymentMultiple payment options
• Professional Bluetooth Lavalier lapel microphone, easy to connect, covering 50 feet of Bluetooth signal. Can be used with any of your smart phones,include iPhone and Android, iPad. Ideal for online courses, zoom meetings, interviews, video content creators, tutorial videos, home recording, games, Yahoo recording and YouTube recording.
• Use Gialer new tech wireless lavalier microphone to increase your likes, viewers and subscribers on social media by ten-fold. Any professional job dealing with content creation will benefit using this Gialer Smart Microphone. it is portable and has professional product design with premium chipset which produces great sound, and has more than 6 hours working time per charge.
• As a professional wireless lavalier microphone, built-in 6mm ECM high sensitivity microphone, Bluetooth Qualcomm Chipset, SWISS Intelligent Algorithm and the SmartMike+ APP which has noise reduction function. All work together to offer Multi-level Noise Cancellation, restore the most authentic sound, provide high quality audio source for speech recognition.
• Clip and Go, No cables required, Perfect for outdoor recording. Mini Metal Clip allows you to easily clip it to your collar or pocket. Compact and lightweight design are easy to carry around. The premium material is durable enough to use through years.
• This Bluetooth Lavalier Microphone can only work with SmartMike+ App on Smart Phone(iPhone, Android,iPad). It is NOT work with original Camera and voice record of smart phone,NOT work with Tablet, Computer and Camera.
There is a slight learning curve to using the app and making sure the mic is not just connected to your Bluetooth on your phone but connected to the Smart Mic+ app. However, once you get it working it's easy to use afterwards, and the sound quality is fantastic!This is perfect for people who vlog on their phone, want clean audio for Instagram reels, or do instructional videos or reviews... Maybe even some interviews.Audio syncs without any lag in my tests and isolates voice really well.I was reluctant to like this but its so lightweight and easy to use after initially hick-up, that I started vlogging more!
Needed an easy, simply great working microphone
Light weight in palm size
Palm size microphone that can clip on easily, portable to slide into the pocket that comes with.
Very easy to install, compact and convenient, good quality, very clear sound. worth to buy.
Excellent product for video project for daily use. I highly recommend this to anyone looking for a Best Buy.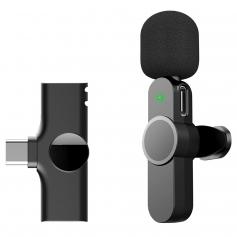 Rating
153 reviews.
27 reviews.
13 reviews.
48 reviews.
7 reviews.
2 reviews.
Price
$129.99 $66.99
$76.99 $55.99
$56.99
$99.99 $39.99
$86.89 $56.89
$129.00 $94.99
Model
KF10.018
KF10.022
KF10.040
KF10.014
KF10.032
KF10.016
Sours: https://www.kentfaith.com/
Similar news:
.
832
833
834
835
836