Mitsubishi Eclipse Carbon Creations OEM Hood - 1 Piece - 103391New
Fits: 2006-2012 Mitsubishi Eclipse
Item #: 898612Carbon CreationsHoods
USD1146.002824.001146.00

Mitsubishi Eclipse Duraflex Demon Body Kit - 4 Piece - 110683New
Fits: 2006-2012 Mitsubishi Eclipse
Item #: 895291DuraflexBody Kits
USD950.002646.00950.00

Mitsubishi Eclipse Duraflex Demon Front Bumper Cover - 1 Piece - 102327New
Fits: 2006-2012 Mitsubishi Eclipse
Item #: 897632DuraflexFront Bumper
USD303.002205.00303.00

Mitsubishi Eclipse Duraflex Demon Rear Bumper Cover - 1 Piece - 105251New
Fits: 2006-2012 Mitsubishi Eclipse
Item #: 899654DuraflexRear Bumper
USD384.002260.00384.00

Mitsubishi Eclipse Duraflex Demon Side Skirts Rocker Panels - 2 Piece - 105250New
Fits: 2006-2012 Mitsubishi Eclipse
Item #: 900657DuraflexSide Skirts
USD263.002178.00263.00

Mitsubishi Eclipse Duraflex Eternity Body Kit - 4 Piece - 104703New
Fits: 2006-2012 Mitsubishi Eclipse
Item #: 895295DuraflexBody Kits
USD757.002514.00757.00

Mitsubishi Eclipse Duraflex Eternity Front Bumper Cover - 1 Piece - 104700New
Fits: 2006-2012 Mitsubishi Eclipse
Item #: 897636DuraflexFront Bumper
USD289.002196.00289.00

Mitsubishi Eclipse Duraflex Eternity Rear Bumper Cover - 1 Piece - 104702New
Fits: 2006-2012 Mitsubishi Eclipse
Item #: 899656DuraflexRear Bumper
USD289.002196.00289.00

Mitsubishi Eclipse Duraflex Eternity Side Skirts Rocker Panels - 2 Piece - 104701New
Fits: 2006-2012 Mitsubishi Eclipse
Item #: 900660DuraflexSide Skirts
USD179.002121.00179.00
Mitsubishi Eclipse Duraflex GT Concept Fenders - 2 Piece - 104393New
Fits: 2006-2012 Mitsubishi Eclipse
Item #: 896302DuraflexFenders
USD539.002366.00539.00
Mitsubishi Eclipse Duraflex Racer Body Kit - 4 Piece - 110684New
Fits: 2006-2008 Mitsubishi Eclipse
Item #: 895301DuraflexBody Kits
USD653.002443.00653.00
Mitsubishi Eclipse Duraflex Racer Front Lip Under Spoiler Air Dam - 1 Piece - 102272New
Fits: 2006-2008 Mitsubishi Eclipse
Item #: 897642DuraflexFront Bumper
USD223.002151.00223.00

Mitsubishi Eclipse Duraflex Racer Rear Lip Under Spoiler Air Dam - 1 Piece - 102274New
Fits: 2006-2008 Mitsubishi Eclipse
Item #: 899013DuraflexRear Add On
USD223.002151.00223.00
Mitsubishi Eclipse Duraflex Racer Side Skirts Rocker Panels - 2 Piece - 102273New
Fits: 2006-2012 Mitsubishi Eclipse
Item #: 900665DuraflexSide Skirts
USD207.002140.00207.00

Mitsubishi Eclipse Duraflex Racer Window Scoop - 2 Piece - 102275New
Fits: 2006-2012 Mitsubishi Eclipse
Item #: 894027DuraflexBody Kits
USD223.002151.00223.00

Mitsubishi Eclipse Duraflex Spirit Body Kit - 4 Piece - 104067New
Fits: 2006-2012 Mitsubishi Eclipse
Item #: 895309DuraflexBody Kits
USD784.002532.00784.00

Mitsubishi Eclipse Duraflex Spirit Front Bumper Cover - 1 Piece - 103918New
Fits: 2006-2012 Mitsubishi Eclipse
Item #: 897648DuraflexFront Bumper
USD289.002196.00289.00

Mitsubishi Eclipse Duraflex Spirit Rear Bumper Cover - 1 Piece - 103920New
Fits: 2006-2012 Mitsubishi Eclipse
Item #: 899662DuraflexRear Bumper
USD316.002214.00316.00

Mitsubishi Eclipse Duraflex Spirit Side Skirts Rocker Panels - 2 Piece - 103919New
Fits: 2006-2012 Mitsubishi Eclipse
Item #: 900668DuraflexSide Skirts
USD179.002121.00179.00

Mitsubishi Eclipse Duraflex Spirit Wing Trunk Lid Spoiler - 1 Piece - 104209New
Fits: 2006-2012 Mitsubishi Eclipse
Item #: 901574DuraflexCustom Wing
USD346.002234.00346.00

Mitsubishi Eclipse Duraflex XGT Body Kit - 4 Piece - 104357New
Fits: 2006-2012 Mitsubishi Eclipse
Item #: 895312DuraflexBody Kits
USD757.002514.00757.00

Mitsubishi Eclipse Duraflex XGT Front Bumper Cover - 1 Piece - 104354New
Fits: 2006-2012 Mitsubishi Eclipse
Item #: 897651DuraflexFront Bumper
USD289.002196.00289.00

Mitsubishi Eclipse Duraflex XGT Rear Bumper Cover - 1 Piece - 104356New
Fits: 2006-2012 Mitsubishi Eclipse
Item #: 899664DuraflexRear Bumper
USD289.002196.00289.00

Mitsubishi Eclipse Duraflex XGT Side Skirts Rocker Panels - 2 Piece - 104355New
Fits: 2006-2012 Mitsubishi Eclipse
Item #: 900669DuraflexSide Skirts
USD179.002121.00179.00

Mitsubishi Eclipse Gator Duraflex Side Skirts Body Kit 114663New
Fits: 2006-2012 Mitsubishi Eclipse
Item #: 918415DuraflexSide Skirts
USD319.002216.00319.00

Mitsubishi Eclipse Magneto Carbon Fiber Creations Body Kit- Hood 115130New
Fits: 2006-2012 Mitsubishi Eclipse
Item #: 925868Carbon CreationsHoods|Hoods
USD1333.002959.001333.00

Mitsubishi Eclipse Magneto Duraflex Body Kit- Hood 114573New
Fits: 2006-2012 Mitsubishi Eclipse
Item #: 923827DuraflexHoods|Hoods
USD865.002588.00865.00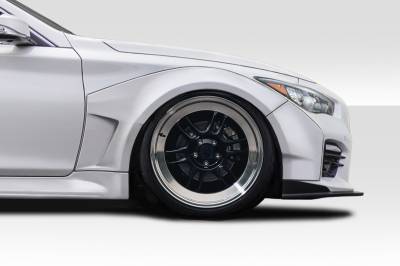 Mitsubishi Eclipse Spirit Duraflex Body Kit-Wing/Spoiler!!! 116464New
Fits: 2006-2012 Mitsubishi Eclipse
Item #: 926372DuraflexCustom Wing|Custom Wing
USD208.002141.00208.00

Mitsubishi Eclipse Super Sport Duraflex Body Kit-Wing/Spoiler 116119New
Fits: 2006-2012 Mitsubishi Eclipse
Item #: 926383DuraflexCustom Wing|Custom Wing
USD290.002197.00290.00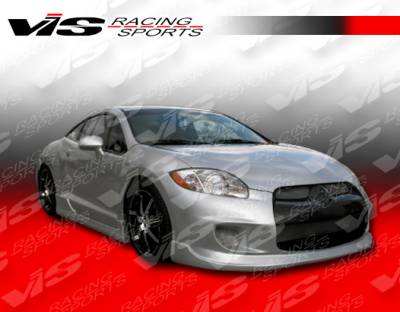 Mitsubishi Eclipse VIS Racing Ballistix Front Bumper - 06MTECL2DBX-001New
Fits: 2006-2008 Mitsubishi Eclipse 2DR
Item #: 840393VIS RacingFront Bumper
USD336.002258.00336.00
Mitsubishi Eclipse VIS Racing Ballistix Full Body Kit - 06MTECL2DBX-099New
Fits: 2006-2008 Mitsubishi Eclipse 2DR
Item #: 838919VIS RacingBody Kits
USD858.002686.00858.00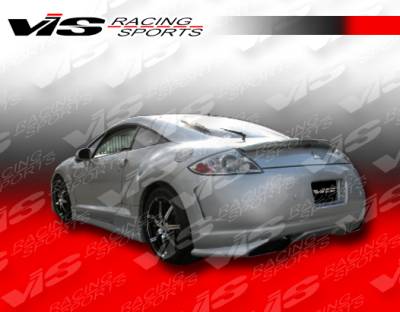 Mitsubishi Eclipse VIS Racing Ballistix Rear Bumper - 06MTECL2DBX-002New
Fits: 2006-2008 Mitsubishi Eclipse 2DR
Item #: 842515VIS RacingRear Bumper
USD336.002258.00336.00
Mitsubishi Eclipse VIS Racing Ballistix Side Skirts - 06MTECL2DBX-004New
Fits: 2006-2008 Mitsubishi Eclipse 2DR
Item #: 843524VIS RacingSide Skirts
USD336.002258.00336.00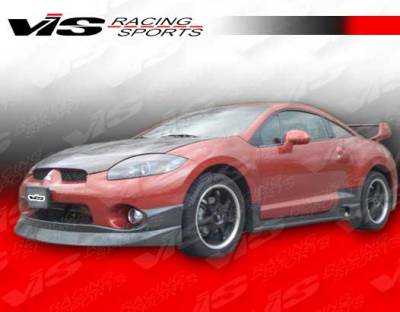 Mitsubishi Eclipse VIS Racing D Speed Front Lip - 06MTECL2DDSP-011New
Fits: 2006-2008 Mitsubishi Eclipse 2DR
Item #: 840405VIS RacingFront Bumper
USD352.002271.00352.00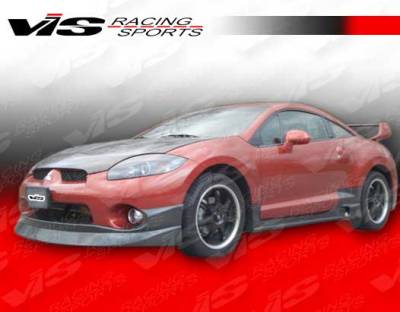 Mitsubishi Eclipse VIS Racing D Speed Full Body Kit - 06MTECL2DDSP-099New
Fits: 2006-2008 Mitsubishi Eclipse 2DR
Item #: 838928VIS RacingBody Kits
USD906.002724.00906.00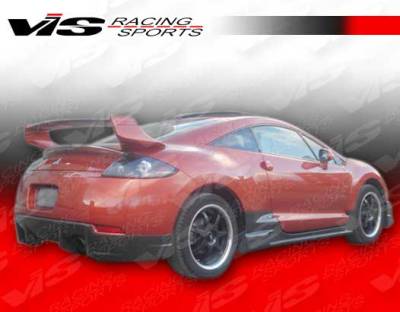 Mitsubishi Eclipse VIS Racing D Speed Rear Lip - 06MTECL2DDSP-012New
Fits: 2006-2008 Mitsubishi Eclipse 2DR
Item #: 842520VIS RacingRear Bumper
USD352.002271.00352.00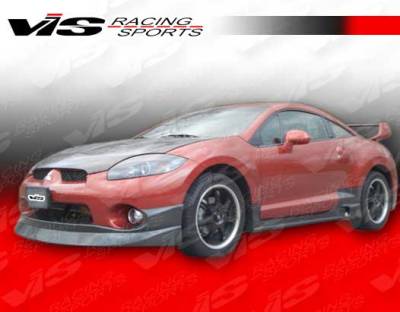 Mitsubishi Eclipse VIS Racing D Speed Side Skirts - 06MTECL2DDSP-004New
Fits: 2006-2008 Mitsubishi Eclipse 2DR
Item #: 843529VIS RacingSide Skirts
USD352.002271.00352.00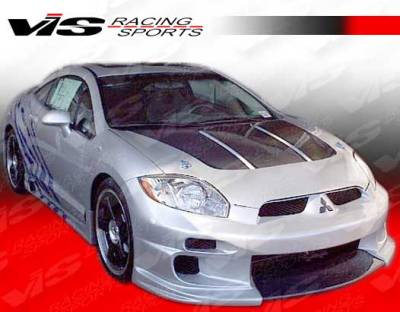 Mitsubishi Eclipse VIS Racing Demon Front Bumper - 06MTECL2DDEM-001New
Fits: 2006-2008 Mitsubishi Eclipse 2DR
Item #: 840406VIS RacingFront Bumper
USD336.002258.00336.00
Sours: https://www.bodykits.com/ag-1324248.1324363.1324420-2006-mitsubishi-eclipse.html
Mitsubishi Eclipse Body Kits 
Your Andy's account is now active and you're logged in.
All available coupons will be applied automatically in your shopping cart!

At Andy's Auto Sport, we have a huge variety of Mitsubishi Eclipse body kits so that you have all the options you want. In fact, we carry more body kits than any other company on Earth! We have more than 40 brands of ground effects (including our own line of body kits that we manufacture in house), and we carry body kits for more than 200 different vehicles! Our store is full of car body kits and truck body kits, so take a look at our fantastic selection. Whether you are looking for a top-of-the-line Mitsubishi Eclipse body kit, a cheap Mitsubishi Eclipse body kit, or some mild-looking but clean Mitsubishi Eclipse ground effects, we've got great choices for you. Andy's Auto Sport is the ultimate shopping destination for your Mitsubishi Eclipse body kit needs!
Sours: https://www.andysautosport.com/body_kits/mitsubishi_eclipse.html
2006-2012 Mitsubishi Eclipse Body Kits
2006-2012 Mitsubishi Eclipse Body Kits by Duraflex
2006 marked the beginning of the end for the beloved Mitsubishi Eclipse. After the controversial 200-2005 model ceased production, Mitsubishi took the Eclipse upmarket and evolved it into a bigger, more luxurious coupe that featured more technology. With Eclipse enthusiasts holding out hope for the return of turbocharging and all wheel drive platforms the 4th generation to many missed the mark. Fear not though as we do have many Mitsubishi Eclipse body kit and styling options available. Additionally we also offer carbon fiber hoods, fenders and rear spoilers that can bring that desired touch of personality to your Eclipse. Finally our staff is standing by to assist you with any questions you may have.
2006-2012 Mitsubishi Eclipse XGT Body Kit
One of our best selling body kits for the 4th generation Eclipse is the XGT style from Duraflex. This body kit replaces the stock bumper cover in the front and rear and adds matching side skirts to complete the lowered profile. XGT Body Kit 4 Piece includes Front Bumper Cover (104354), Rear Bumper Cover (104356) and Side Skirts (104355). Above all this kit really looks well matched to the stock body lines of the Eclipse.
2006-2012 Mitsubishi Eclipse Carbon Fiber Hoods
The benefit of installing a carbon fiber hood on your car is two fold. First and foremost is the weight reduction factor. Anytime you can take a heavy steel hood off and replace it with a lightweight carbon fiber hood it is a win. Secondly you are upgrading the style of your vehicle with glossy carbon fiber finish which everyone loves. In other words installing a carbon fiber hood not only looks great but it functions as well.
Sours: https://www.duraflexbodykits.com/featured-body-kits-vehicle-catalogs/mitsubishi-body-kits/2006-2012-mitsubishi-eclipse-body-kits/
Mitsubishi Eclipse 4 DIY \
2006 Mitsubishi Eclipse Upgrades, Body Kits and Accessories : Driven By Style LLC
2006 Mitsubishi Eclipse Upgrades, Body Kits and Accessories : Driven By Style LLC
2006 Mitsubishi Eclipse Body Kits Aerodynamics
2006 Mitsubishi Eclipse Exterior Accessories
2006 Mitsubishi Eclipse Lighting Upgrades
2006 Mitsubishi Eclipse Performance Upgrades
2006 Mitsubishi Eclipse Suspension Upgrades
Augment your
2006
Mitsubishi
Eclipse
with quality spare parts and car replacement accessories offered by Driven by Style LLC on our online store. We associate with only the best brands in business to ensure that you get reliable and guaranteed replacement parts for your
2006
Mitsubishi
Eclipse
. Whatever it is that you are looking forward to improving in your car – the looks, performance, safety, driving comfort or style quotient – we offer them all.We extend complete manufacturer warranty on all our products to protect your interests. We also offer substantial discounts on the MSRP of all our listed products to ensure the best value-for-money proposition. These accessories come equipped with all the required hardware for a hassle-free standard installation. Driven by Style LLC is backed by a legacy of over a decade and thousands of satisfied customers for replacement and enhancement car spare parts. Our team of experts is just a call away. Eager to guide you in making the right selection for your precious
2006
Mitsubishi
Eclipse
.
Sours: https://www.drivenbystyle.com/2006-mitsubishi-eclipse/catalog-parts/
Eclipse bodykit 2006
.
Rocket Bunny Style Eclipse Update
.
You will also be interested:
.
927
928
929
930
931